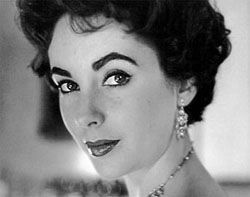 Engagement Rings:
While it may take little effort, getting dressed each morning tells those around us a little bit about our personal style. Whether you are a jeans and t-shirt kind of girl or someone who prefers skirts and stilettos, the pieces of our wardrobe add up to a statement of how we present ourselves to the world.
The little details can often be just as important. When choosing a piece of jewelry as important as a diamond engagement ring, it's all about making sure that the stone and setting reflect something about you. (Forget about price tags for a minute, this is all about style!) Need more proof that these tiny treasures can say a lot about a woman? Let's take a look back in history to see what some of the 20th Century's most notable women wore on their left hand.
Never Ending Story: Marilyn Monroe
Known as the original 'material girl' after singing the classic "Diamonds are a Girl's Best Friend", Marilyn Monroe rarely ever came off as understated. That's why you may be surprised to know that after she eloped with Joe DiMaggio, he presented her with a modest platinum eternity band set with thirty-six small baguette diamonds.
If you think more about Monroe's complicated life, the ring in fact makes sense. A symbol of everlasting love, an eternity band is extremely romantic but not overwhelming. If you're a sucker for sentiment and aren't looking for the flash of a supersized solitaire, this might be the right choice for you. The clean lines of this contemporary band are simple and lovely.

Big and Bold: Elizabeth Taylor
When you're talking about a larger-than-life movie star that has been married to seven different men, it's no surprise that Elizabeth Taylor owned some of the most spectacular diamonds in recent history. For her third (and ill-fated) marriage to Michael Todd, she was presented with a nearly 30-carat emerald-cut diamond in a simple setting.

If you love the limelight and always like to make an entrance, you might just be looking for a one-of-a-kind Couture creation that is sure to set tongues wagging. Even La Liz would be proud of this natural fancy yellow diamond engagement ring set in 18-karat yellow gold - a piece like this is definitely red carpet worthy.


Mix-and-Match: Jackie Kennedy
Her keen eye for fashion and style has never been overlooked, so it's no wonder the First Lady wore an unusual engagement ring when she became betrothed to John F. Kennedy. Made by Van Cleef & Arpels, the ring contained a 2.84 carat emerald and a 2.88 carat diamond, and was later modified to include round and marquise diamonds in an artistic and truly unique setting.

If you're fashion-forward and don't want to copy the crowd, go for a ring that incorporates different elements into one cohesive look. This floral setting uses a 3-D spiral motif that will stand out in any room, and this Three Stone Round Brilliant Diamond Engagement Ring incorporates different cuts (round, pavé and half-moons) for a look that isn't easily replicated.

Perfectly Classic: Queen Elizabeth
With her mighty collection of royal baubles, you might expect Queen Elizabeth's engagement ring to be a rock of the ages. But, in fact, Her Royal Highness actually wears a ring that is both classic and beautiful. Created from a 3-carat diamond set in platinum with five smaller stones, the look is utterly timeless.

If you're a bride-to-be who embraces the traditional, you can never go wrong with a solitaire surrounded by graduated side stones. This style is ultra feminine, delicate on the finger, and will never go out of style. This subtle 3 Stone Engagement Ring Mounting is a perfect example of design that endures.

FashionGeek
Industry Expert
Jewelsboutique.com
JustLuxe Contributor