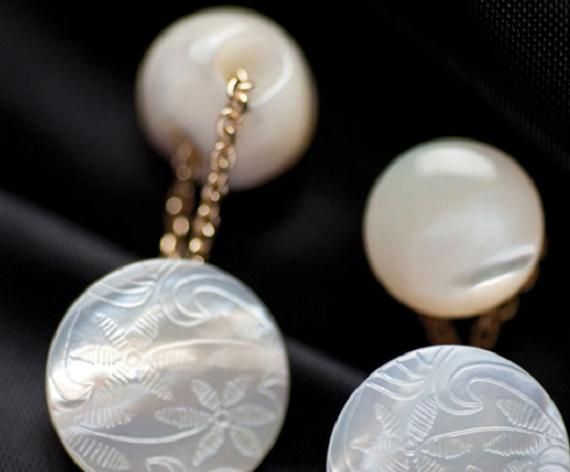 Jewelry:
Looking for some off-the-cuff attention? Here's the mother of pearl fab four with love from Italy by fine jewelry designer
Valentina Stammelluti
. Each member of this quartet of pearl-jamming handmade jewelry is a virtuoso capable of adding a dash of suave to a gentlemans fashion statement.
The four pieces of the collection are in 18-karat gold. There is a brown and a white hand-carved pair of cufflinks as well as a red mother of pearl and a white set.
The collection, which was introduced in October 2010, is available online as well as at exclusive jewelers around the world.
Ms. Valentina Stammelluti is a favorite of the fashion world and has her design studio on London's fabled Mill Street.