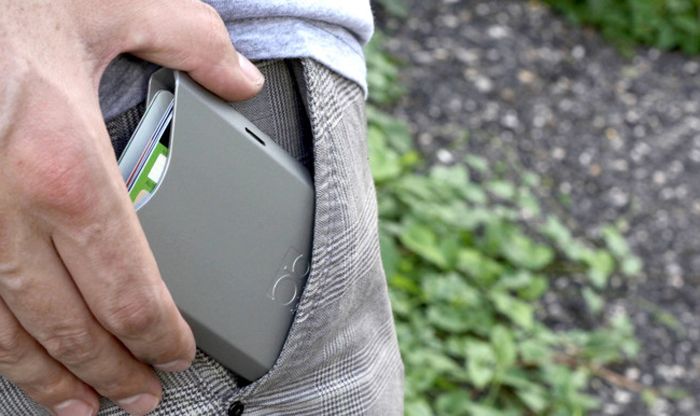 Photo Courtesy of Obtainium
Since men always seem to bring very little with them when they venture anywhere, it seems only appropriate they take along something a bit sleeker then a bulky wallet.
Obtainium
has slimmer luxury wallets that are made for more active men. Built from aircraft aluminum with a 40 micron hard anodize coating, itís water-proof, stain-proof and scratch resistant. Aside from being nearly indestructible, the wallet is designed to block RFID skimming too, so as to keep your information free from digital theft. With a low friction coating and smooth edges it slides easily in and out of your pocket so youíre not digging around to retrieve a bulky leather trifold.
While money clips hold only a few cards (that have a high possibility of slipping out), these wallets each hold eight to ten cards, depending on how much cash you have, and keep everything neat and organized. Although held firmly in place, all your cards can slide in and out without opening for easy retrieval. Because this wallet is closed unlike a money clip, paper currency will not become damaged nor will cards be scratched or nicked, making them hard to slide. Plus itís lighter, smaller and has that cool futuristic look that guys love. So now you get to take even less with you, leaving more space in your pocket for a phone, gum or nothing at all.
Obtainium wallets are available online.
OWN IT | $199 - $210