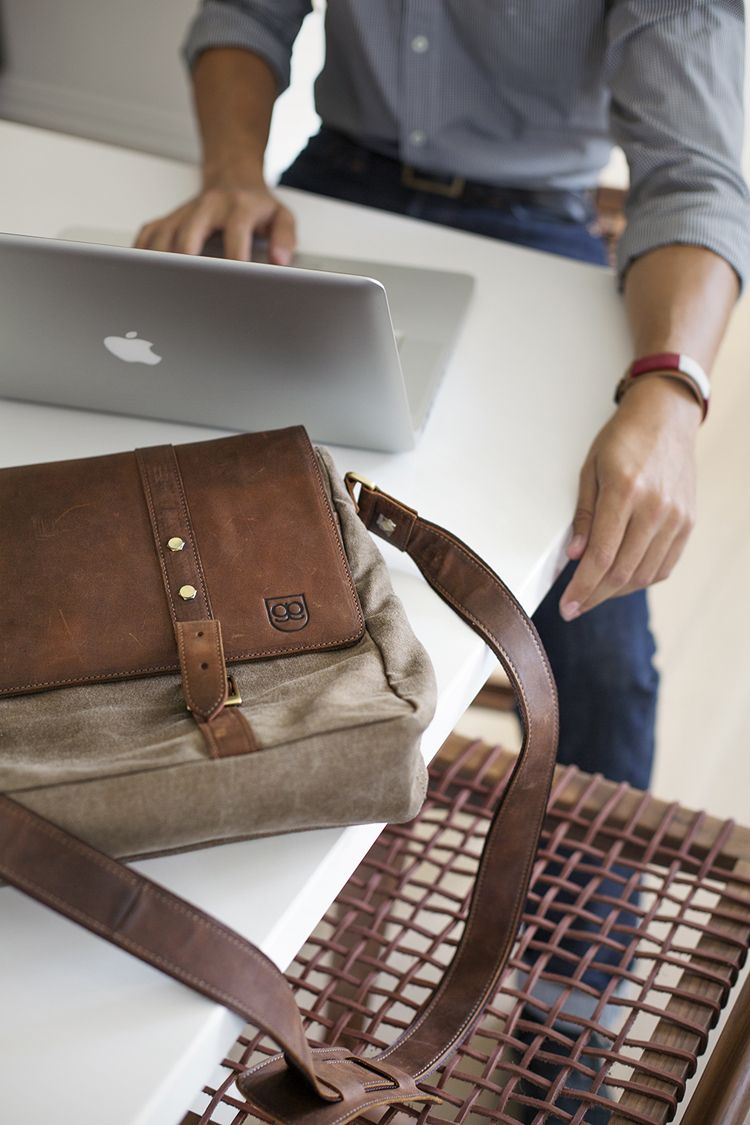 Photos Courtesy of Griffin
Remember the wallet your father had when you were younger? That large, mahogany bi-fold that your allowance always came out of had a certain elegance to it; perhaps it was the smell of the leather or that it consistently held enough money for you to go to the movies with your friends
and
buy a new outfit at the mall that weekóeither way it made an impact.
Gorjana & Griffin
is bringing the same functional simplicity to menís accessories and bags like your father once carried, but with contemporary cuts and modern details.
Starting the brand in their apartment back in 2004, husband and wife duo Gorjana and Jason Griffin began a line that was focused on womenís jewelry. Based on simplicity and contemporary designs, the label did exceptionally well and began expanding with footwear, handbags and accessories. Not to leave menís styles behind, Jason began creating functional bags and accessories for the sister brand, Griffin, in 2012. Both having backgrounds as models, their experience in the fashion world gave them an insiderís look that lent to their design aesthetic.
While your dad probably didnít have a sleek iPad case (maybe he had a cool leather case for his Ď90s-box-of-a-cellphone), or structured laptop briefcase, he would have reveled in the clean lines and simple hardware of these pieces. Large weekend bags made from durable canvas and leather trim with metal details are given modern pops of style by orange insides or navy exteriors. Leather embossed compass designs on their Anderson boat bag give the whole collection a nautical feel that showcases the Laguna Beach-based brandís proximity to the Pacific coast.
The brand has grown exponentially in the last year with their new collection of bags and accessories released just yesterday, and a line of menís watches on the way. Though it might not quite be your fatherís wallet, Iím sure heíd be the first to grab a new card case and laptop bag. And even if he didnít, it could only mean that now youíre the stylish man in the family.