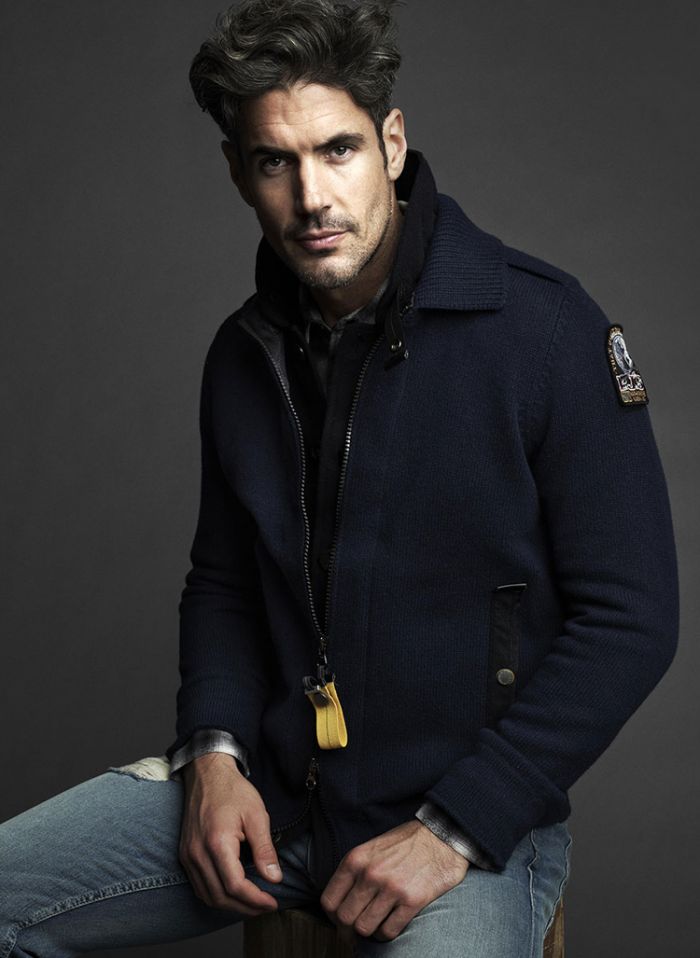 Photos Courtesy of Parajumpers
As we steadily work our way into fall those heavy sweaters and layered knits are not really stopping the seasonal chill. We get it, you don't want to pile on the heavy coats and jackets—because hey, no one looks sexy in a giant puffer—but it's about that time. There is an entire plethora of outerwear to choose from, but for some of the warmest and surprisingly good-looking jackets check out Parajumpers. Originally inspired by the rugged men of the 210th Rescue Squadron based in Anchorage, Alaska, they are made to withstand some of the harshest climates while also offering the luxury of fur, leather and down.
When designer Massimo Rossetti met a serviceman in this Alaska Air National Guard he was inspired by the courageousness and attitude of these men who trained for extreme rescues and recoveries in the most remote and hostile environments in the world. These badasses are called parajumpers and to pay homage to their duty to save lives in the most unimaginable conditions, Rossetti created the eponymous outerwear line. Each piece is made with these servicemen in mind and carries a portion of their motto "…that others may live." Sort of makes mountain climbing look less adventurous, doesn't it?
And while we get none of you are going to need the jacket's parachute hooks (well, unless you're really into extreme winter sports), or all the zippers, tapes or pockets you can always use them to stash, hang and store all those other things you guys walk around with—headphones, wallets, Bluetooth, iPhones—the list goes on. In varied fabrics such as shearling, fleece, nylon, polyester, goat leather and fur, each line has a multitude of styles and options so you can choose leather or nylon, real or faux fur, as well as lengths, hoods and pocket detailing. While some of the fleece and knitwear is made for chilly weather, others like their Upper Class and Masterpiece series are made to be waterproof, windproof and offer the maximum protection from the elements—you know, in case you decide to give helicopter snowboarding a go.
Now, unless you're living in Siberia, Alaska, or even the Midwest, it likely won't get cold enough for you to need the warmest, most protected outerwear available. But with plentiful options of colors, fabrics and more pockets than you have Apple products, it's hard not to want one of these this season.
Parajumpers are available online and at fine department stores worldwide. Priced from $260-$2,950.