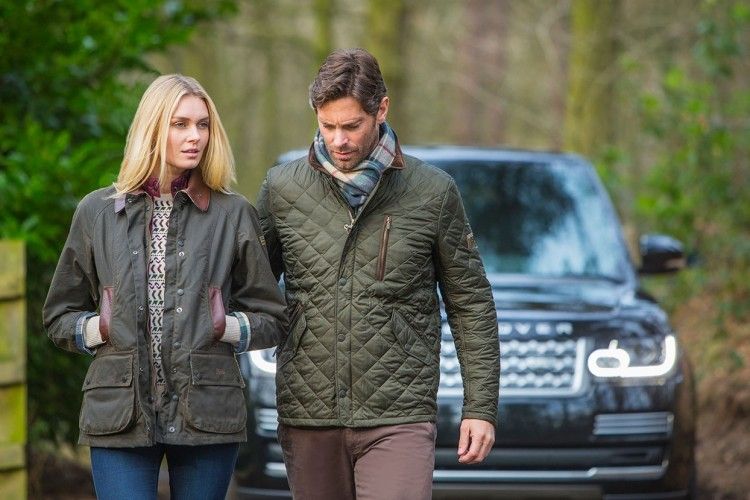 Photo Courtesy of Land Rover
We've been driving Land Rovers and wearing Barbour jackets for years, so it makes perfect sense that the two heritage British brands are finally joining forces on a cool new collection. Barbour was founded in 1894 and holds Royal Warrants from the Queen of England and the Prince of Wales, both of whom are also lifelong Land Rover enthusiasts. Both brands were also featured prominently in the last James Bond film, Skyfall. The collection, which will be for Autumn/Winter 2014 and will go on sale in August, marks Land Rover's first official clothing collaboration. It will include a range of men's and women's outerwear and accessories, and will be sold by both brand's retail outlets. The collection evokes the classic English country lifestyle that both brands have long been a part of. In addition to waxed and quilted jackets there will be hats, scarves and matching luggage sets.
"This partnership fits perfectly with the Land Rover brand; both marques are revered for their all-terrain and all-weather resilience allowing customers to go about their business, whatever the conditions, without compromising on style and comfort," notes Robin Colgan, Land Rover Global Brand Director. "Barbour for Land Rover will produce clothing which will draw from both brands' rich heritage and shared understanding of how style and functionality work together to culminate in products which are sophisticated, capable, stylish and reliable."
"There is a strong synergy between Barbour and Land Rover – we are both established British brands with years of heritage, renowned for our understated style and synonymous with the British countryside," adds Steve Buck, Managing Director of Barbour. "The unrivaled reputation of both our brands is founded upon a long history of producing products of the highest quality that combine modern innovation with tradition and heritage. The new Barbour Land Rover clothing range is fit for purpose, luxurious and stylish and we are delighted and proud to be working in partnership with Land Rover."