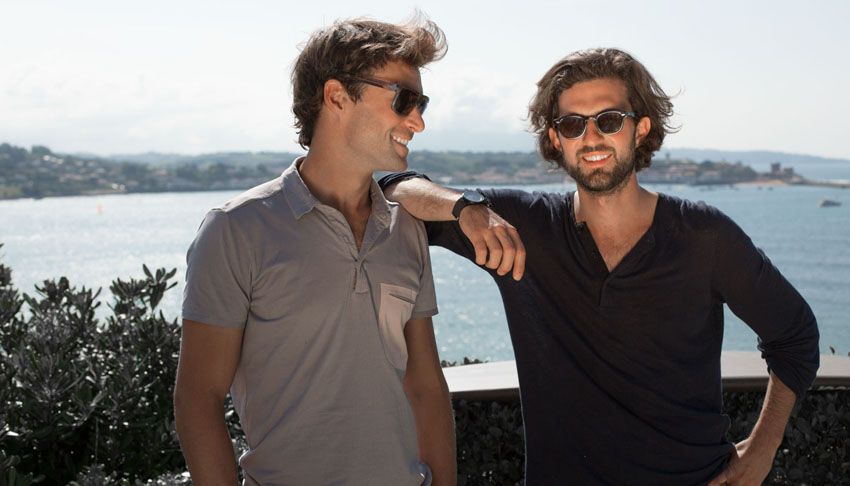 Photos Courtesy of Mackeene
Sure, it might be August and there are already whispers of which trends are coming out for Fall 2014, but we're not giving up on summer just yet. There are still two solid months—okay a month and a half—of beachside fun to be had, so we're not even close to storing away our sandals. In fact with another third of summer left we're already thinking about getting new swimwear—hey, no one wants to wear the same thing to the beach over and over. For a brand that's simple, chic and totally gown up (no funky prints here, guys) try the swim trunks over at Mackeene. The first swimsuit with a magnetic closure, these shorts come in three lengths: trendy, classic and sport.
On the beaches between Corsica and St Barth, brothers Harold and Rodolphe MacKeene developed the idea of a men's luxury swim suit brand. Two years later they had begun designing men's trunks and launched their first collection in France the next year. Their collection was an immediate success due in part to its simple design and traditional styling allowing any guy to work it into his summer wardrobe. With shorts that come in three sizes from the skimpiest hot pants to a relaxed, lengthy fit, they've got different body types covered too. This summer they will be opening their first flagship store in Miami.
"My brother's passion is my inspiration," says Harold MacKenne. "His active lifestyle on and off the water made me want to search endlessly for the best materials that would fit his lifestyle and mine." So they tried something no one had done before—created a magnetic closure. The comfortable and secure fit of Mackeene shorts can be attributed to this design, plus guys don't have to worry about Velcro snagging on their happy trail—not a good look. Why didn't people think of this before? Even their swim polos have magnetic closures—which, by the way, are just about the snazziest shirts you can wear in the surf. We're pretty sure you guys will want a few of these before the season is out.