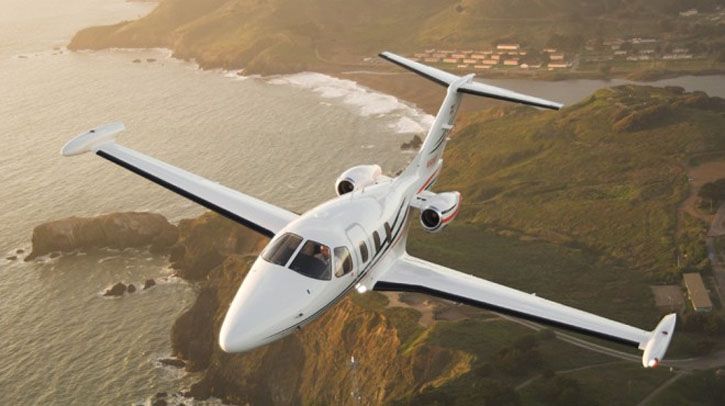 Photo Courtesy of Eclipse
Eclipse Aerospace announced that its very light jet (VLJ) model, the Eclipse 550 received its FAA Production Certificate #550 earlier this week. This places the twin-engine jet a step closer to actual production. Orders are now being accepted by Eclipse for the "most fuel-efficient jet on the planet." The first deliveries to owners of the new VLJs are expected to occur in mid-2013.
"Armed now with a
fully certified aircraft
, a certified production process, and an established supply chain, Eclipse is well positioned to re-introduce the Eclipse Jet to new production," said Cary Winter, senior VP of Eclipse Aerospace, at a ceremony held earlier this week at the company's Albuquerque offices. "Earning our FAA production certificate means we have successfully built a reliable, high-quality manufacturing process, and are well positioned to expedite aircraft deliveries."
The Eclipse 550 is the next generation aircraft of the Eclipse 500 with upgrades that include a redundant management system, both enhanced and synthetic vision, and auto-throttles. Author Dennis D. Maxwell chronicles the trials and tribulations of the private aircraft manufacturer's history in his book, The Great Eclipse. It is a story about how a sensible business strategy saved the once-bankrupt company from destroying itself. The book is available at the store located on the company's website.
Eclipse also provides aircraft management services as well as pilot services and training on all its aircraft. Additionally, the company sells upgrade packages for the Eclipse 500 and pre-owned airplanes. For more information, visit
EclipseAerospace.net
.