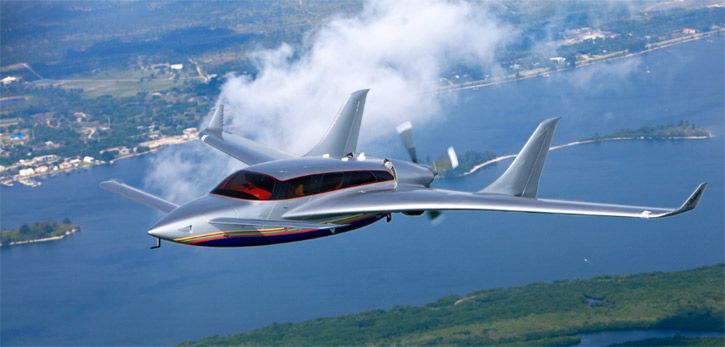 Photo Courtesy of Volta Volaré
The electric-powered GT4 by Volta Volaré is a four-passenger plane with a powertrain that operates both an electric- and a petroleum-powered engine. The manufacturer of the
private aircraft
Popular Science
(PopSci) recently headlined as "...the first production-ready electric airplane" announced that flight testing would begin this spring. 
Volta Volaré is accepting orders on its hybrid GT4 and expects to make delivery of the airplanes to buyers in 2013. It is reported to cruise up to 300 miles solely on the electric engine and capable of a 1,000-mile range with both. The backup engine turns on when the electric motor reaches the 25-percent charge level.
The GT4 is priced 20 percent less than comparable models, and its cost of operation is reported to be 80 percent less as well. The base price of the private aircraft is $495,000. The assembly of ordered aircraft should begin between three to six months from placing the order, with the manufacturing process taking approximately 60 to 90 days thereafter.
Volta Volaré has 11 orders remaining to fill for its 2012 production schedule and plans to produce 36 more GT4 models in 2013. Buyers who purchase the first 40 airplanes will receive additional benefits, such as pilot and ongoing training and VIP access to air shows and other special aviation-related events. For more information, visit
VoltaVolare.com
.