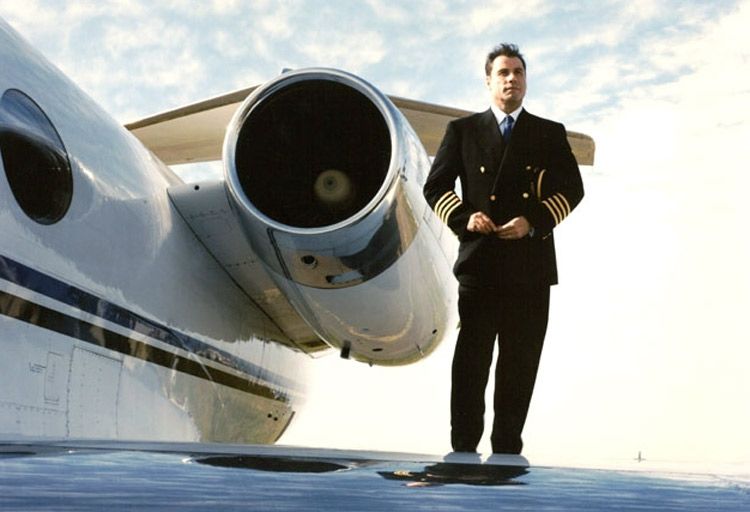 Travolta.com The Official Site
Have you ever wondered how actors make it seem so easy to fly planes in movies? From the Millennium Falcon to Air Force One, Harrison Ford is just one of many prime examples of a celebrity turned pilot. Take a look at who else is soaring the friendly skies, off-camera.
According to
FoxNews.com
, John Travolta may be the most well-known celebrity pilot, but he is far from alone. However, he may be amongst the most enthusiastic of his hobby, owning five planes and having a landing strip in front of his home.
Before he was an actor, Harrison Ford was learning to fly. Nowadays he not only flies planes, but helicopters as well and has being recognized for his abilities at the 6th Annual Living Legends of Aviation Awards.
Iron Maiden frontman Bruce Dickinson hasn't given up his singing career, but he has become a commercial pilot. After flying for UK airline Astraeus on a Boeing 757, he flew his band and their equipment around the world on the band's own customized Boeing 757, Ed Force One named after Maiden's infamous mummy mascot "Eddie." (Photo credit: Newspix/Rex Features)
Not to be outdone by Hollywood's leading men, female celebrities have also taken the controls into their own hands. Supermodel Gisele Bundchen reportedly completed her time in the air during her third trimester. Hilary Swank learned to fly while filming the biopic
Amelia
and was planning to finish her certification after filming stopped. Studio policy wouldn't allow her to fly solo, so she was accompanied by an instructor at all times. Angelina Jolie apparently flies barefoot, which seems fitting given her prior life as a Hollywood rebel.
Other legendary actors turned pilots include
Top Gun
Tom Cruise, Clint Eastwood, Kris Kristofferson, Morgan Freeman, Brad Pitt and Jimmy Buffett. (Photo credit: AP)