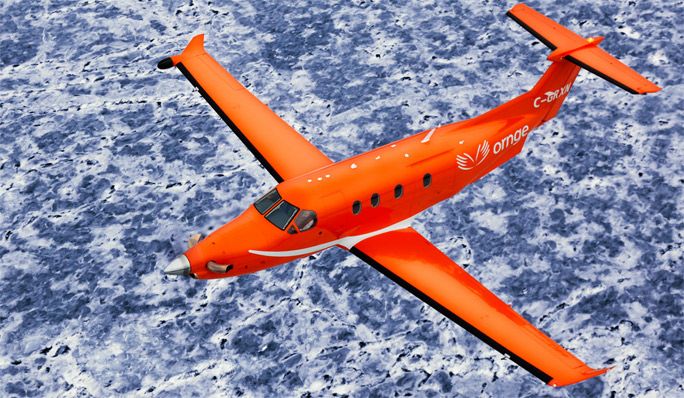 Photo Courtesy of Pilatus
The company responsible for the Pilatus PC-12, an operationally flexible
luxury aircraft
, is excited that their new PC-12 crafts will be finding a home in Toronto, Canada. The luxury plane has been used for numerous jobs, ranging from executive transport and private airline to cargo and air ambulance. The features of the Pilatus PC-12 can be adjusted to accommodated single or multiple pilot operations and include a 330 cubic foot pressurized passenger cabin with seating for 9 passengers as well as a Pratt & Whitney Canada PT6A-67P engine.
Director of Sales at Pilatus Centre Canada, Stan Kuliavas said, "Canada's newest PC-12 NG owner is a leading Western Canadian oil and gas services company that has long been using an aircraft as a tool within their business." In response to the exciting new acquisition, the Canadian Operations Director said, "The PC-12 will allow us to better-serve our existing customers as well as facilitate our growth into previously unreachable markets."
The model is valued for its ability to cost-effectively transport a wide range of materials at varying weights as well as for its luxury aspects and flexibility. Its durability makes it a prime choice for companies looking for ways to safely and affordably support their business. According to Kuliavas, companies not looking towards business aircraft to drive their revenue may risk falling behind.
Learn more by visiting
Pilatus-Aircraft.com
.