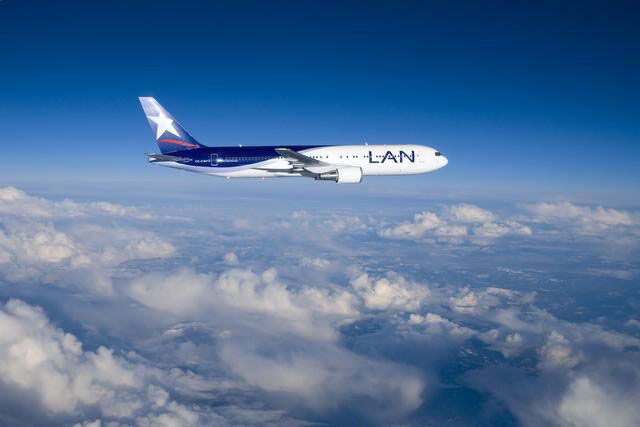 Photo Courtesy of LAN Airlines
In terms of
international travel
, it seems as if all four corners of the earth have been reached and subsequently reviewed on popular travel advisory sites. In fact, there is so much input you feel as if you have already been and can shelf the vacation. Fortunately there are some places left that are still relatively untouched by the travel machine - one of these being Chiloé Island off the coast of Southern Chile. At this time, there are only six reviews of it on TripAdvisor, but its popularity might soon be changing because LAN Airlines has announced a new weekly route to this previously hard to reach island.
Chiloé has been relatively cut-off from the modern influences of mainland Chile due to its secluded location, with well preserved local traditions. But, according to
The New York Times
, President Sebastian Pinera has plans to share it with the rest of the world. LAN Airlines will be the very first carrier to service the island and has unveiled four weekly flights connecting it with Santiago via Puerto Montt. The approximately three hour flight will arrive at the Mocopulli Airport in Dalcahue. LAN CEO Enrique Elsaca says the flight is a "solid step forward in our challenge of contributing toward the development of Chile and its regions; to connect the country and the world. We believe that our operation in Chile will help drive the economic and touristic development of Chiloé." Hopefully, the weekly arrival of sightseers will not disturb the island's natural habitat.
Photo Courtesy of Thinkstock | iStockphoto
It may be somewhat off the radar but Chiloé Island is rich in culture. Much of life has been unchanged because it did not experience Spanish colonization. Located off the western coast of Chile in the Pacific Ocean, Chiloé is the largest island of the Chiloé Archipelago and is part of the Los Lagos Region. It is a rural seafaring community and has colorful houses on stilts along its beaches. The island is inundated with churches with many designated as UNESCO World Heritage Sites. Once there, travelers can visit a rain forest, nature preserves, and the Pu?ihuil Penguin colony. One local dish not to be missed is the famous Curanto stew, made with fish, meat, potatoes, and traditionally cooked in a hole in the ground. Owing possibly to its detachment, Chiloé's rich culture is still heavily influenced by witchcraft, making it a fascinating place to visit.
LATAM Airlines Group S.A. is the new name for LAN Airlines S.A. and includes LAN and its affiliates in Peru, Argentina, Colombia, and Ecuador. With a fleet of 311 planes, the route to Chiloé will be serviced by Airbus A320. The airline serves 150 destinations in 22 countries. LAN planes claim to have low noise levels and CO2 emissions as well as being fuel efficient. You can purchase tickets at LAN domestic and international points of sale or
LAN.com
Photo Courtesy of LAN