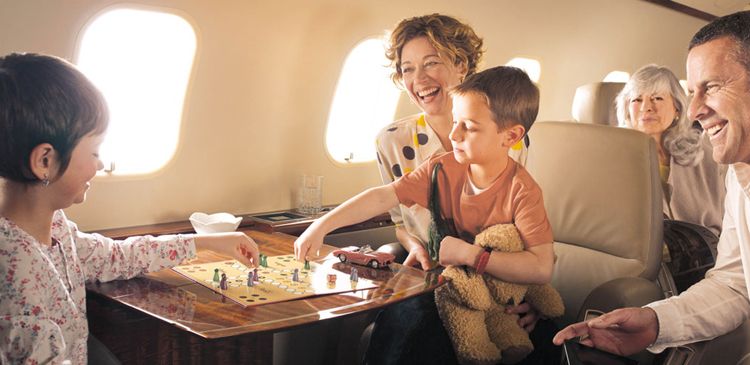 Photo Courtesy of Flexjet
Like so many other firms these days, private aviation companies are pushing the envelope on websites to engage better with customers. Flexjet, a wholly owned subsidiary of Bombardier, recently announced that its website is available in a mobile-friendly version. The mobile-version of the website works equally well on devices, including Apple products, as it does on a computer.
The firm is mixing the old with the new seamlessly. Along with the announcement of its upgraded mobile-friendly website, Flexjet is featuring a new section on its site that covers the 100-year history of the storied French aircraft manufacturer.   
"Every traveler, every trip, every story is unique – and deserves to be treated as such," said Deanna White, president, Flexjet. "Flexjet is the only private travel partner in the industry that takes a truly consultative approach to create a premium private travel experience for its owners. Now, details on our entire portfolio of products can be delivered right to their mobile devices to initiate the process of building a program best suited for their unique needs."
Change is constant at Flexjet, as its marketing department works arduously to add value for its upscale members. It works hard to keep its market share. The style is a good mode for all businesses models seeking to keep up with or establish new trends within ever-changing markets to follow. Visit the company's website to find out what is new. There is always an update of some sort to uncover.