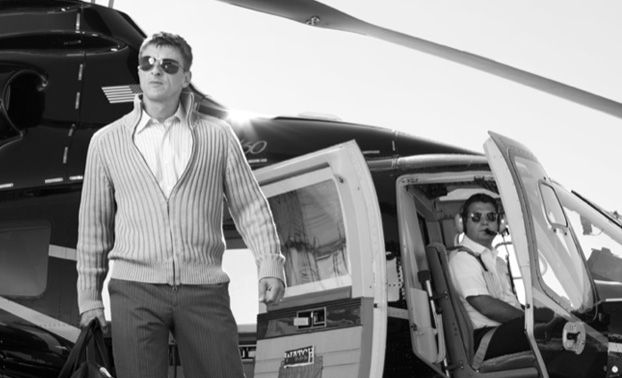 Photo Courtesy of HeliFlite
A full-service helicopter operator offering on-demand, luxury charters, has added a Sikorsky S-76 to its fleet. The S-76 seats up to eight passengers in posh style. HeliFlite, a multifaceted aviation outfit, has seven helicopters with four Bell 430 and three Sikorsky S-76 helicopters. The purchase is the second of the model by the firm in 2012.
The luxury helicopter service is provided within a 250-mile radius of New York City and throughout the state of Florida. The firm claims it is a preferred operator of Fortune 500 companies. Private clientele also utilize the helicopter service for traveling. 
"We are very proud of our safety record during a period of sustained growth over the past few years. The acquisition of two aircrafts this year assists us in being responsive to the service requirements of our growing client base," said Kurt Carlson, CEO of HeliFlight.
The private aviation firm offers a 25-hour flying card, a fractional ownership program and private aircraft management programs, in addition to its elite helicopter service.