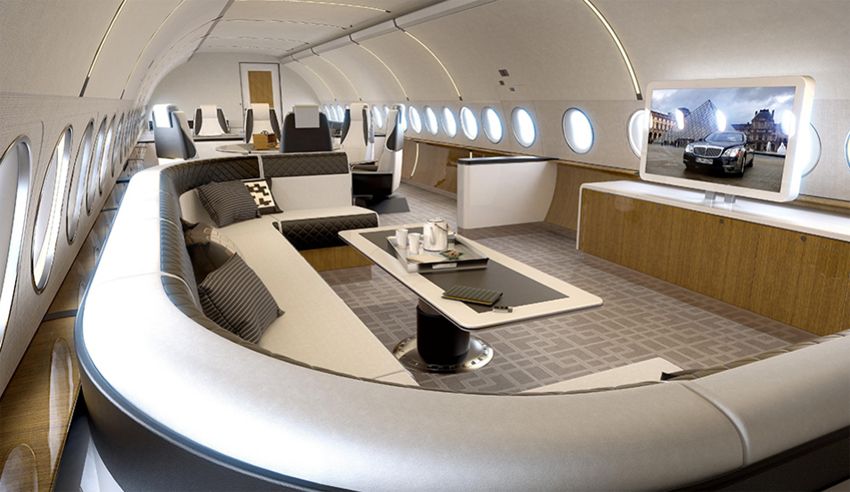 Photos Courtesy of Airbus
Promising to "give wings to your lifestyle," the new Airbus ACJ319 Elegance (a partner aircraft to their ACJ319) was introduced in April and is the newest private jet option out there for discerning customers. Giving you several customization options, Elegance makes it super easy to configure the internal space with several predetermined options.
Elegance offers a range of "lounge, office, dining and conference modules" in its almost 79-foot cabin, as well as two bathrooms, a galley, and a bedroom with a private bathroom. The site easily lays out your options for the cabin's interior, which is split into three areas and includes a cinema lounge, social lounge, conference and dining, and office spaces. You will also get a choice of fabrics and colors.
The outfitting, which will cost around $80 million, is done by the company's Corporate Jet Centre (ACJC) subsidiary in Toulouse, France.