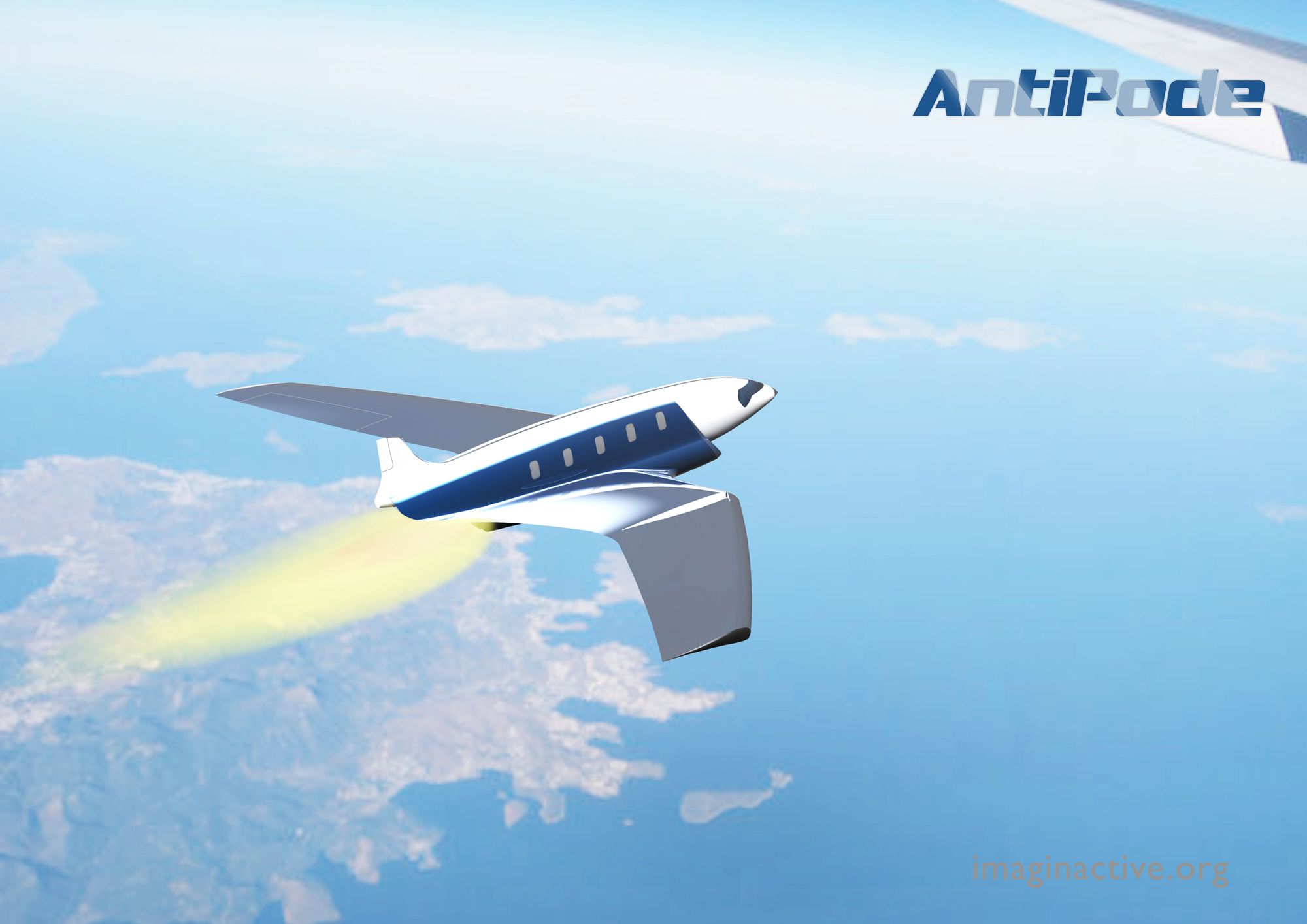 Photos Credit: Imagineactive/Bombardier
How would you like to fly from New York to London in 11 minutes? If put into production, Bombardier's Antipode aircraft concept will reportedly be able to do just that. Able to hit a top speed of Mach 24, which is 18,414 miles-per-hour (almost 12 times faster than Concorde), the project comes on the heels of the company's previous supersonic jet concept, the Skreemr.
In order to improve upon its predecessor's design complications, like overheating and the magnitude of the sonic boom, Bombardier teamed up with Wyle engineer and former Department of Defense RIAC director Joseph Hazeltine and Lunatic Koncepts founder Abhishek Roy. According to Forbes, the union resulted in the use of a "novel aerodynamic phenomenon called 'long penetration mode (LPM).'"
With rocket boosters on its wings, the hypersonic Antipode will be able to take off from any airfield and climb to 40,000 feet before its combustion system would launch it to Mach 24. Thanks to nozzles on its nose and wings for channeling air, the jet's surface temperature will be able to remain stable.
Designed to accommodate up to 10 people and travel 12,427 miles in under an hour, the Antipode still has some kinks to work out before being put in use, like creating the right engine and minimizing the g-force passengers would experience. If successful, traveling from New York to Sydney in 32 minutes could very well be in our future.