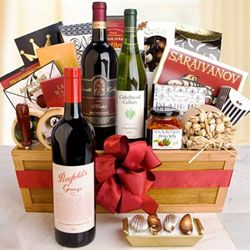 In-flight Shopping:
Luxury shopping has risen to a new altitude. Patrons of private aircraft companies will now be able to experience shop for luxury goods at new altitudes.
Private Shoppes
, a company that specializes in providing commercial airlines with in-flight shopping, announced its plan to offer that same service to private aviation companies this summer. The up-in-the-air shopping experience is done in-flight through a Web site and a catalog.
In preparation for the VIP-level customers, the direct-marketing firm has struck deals with six vendors of luxury products it believes will appeal to affluent consumers. Products range from gourmet food and fine wines to top of the line fitness and exercise machines to luxury real estate properties.
Each item has been handpicked to perfectly complement the shopping patterns of the private aviation consumer, according to Deedee Morrison, creative director and lifestyle editor for Private Shoppes. The new vendors include Bubbies Homemade Ice Cream, Elan Residences, Heritage Shortbread, Turbosonic, Waggoner Chocolates, and Wine Soiree.