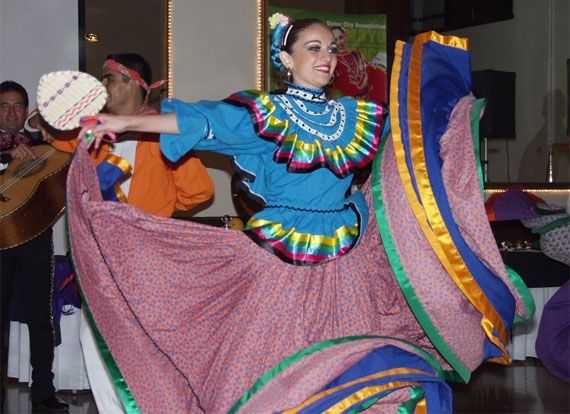 Photo Courtesy of CincodeMayo.org
Cinco de Mayo marks the achievement of Puebla, Mexico, when 4,000 brave Mexican soldiers triumphed over twice as many French fighters on May 5, 1862. Since then, Cinco de Mayo has been celebrated around the U.S. and Mexico accompanied by plenty of cerveza, tequila, dancing, parades and food.
Here are just five of the best Cinco de Mayo celebrations happening around the country with one most likely in your neck of the woods.
On May 1,
Chicago
celebrated Cinco de Mayo with The Cinco De Mayo Parade. Beginning at noon, the parade began on Cermak Rd. from Wood St. to Kedzie. There is also the Little Village's Cinco de Mayo Festival, a three-day festival held May 6, 2011 - May 8, 2011, filled with live music, food, arts & crafts and activities.
New York City
loves to celebrate diversity and Cinco de Mayo is no exception. On Sunday, May 1, the streets from 2nd, 3rd and Lexington were
filled with traditional music, folklore and authentic
Mexican cuisine.
Portland's 27th Annual Cinco de Mayo Fiesta takes place along the beautiful waterfront and is amongst the nation's most extravagant celebrations. Expect to see Mexican wrestlers, rides, dancers, fireworks and a plethora of Mexican food.
The city of
Los Angeles
has deep roots in Mexican culture and Cinco de Mayo is no exception. Look for events taking place around the city, including Fiesta Broadway and a celebration on historic Olvera Street.
Phoenix has numerous Cinco de Mayo events, including Cinco de Mayo Phoenix Festival 2011 in Cesar Chavez Plaza, featuring Ballet Folklorico, live boxing and entertainment from local bands and artists. Many restaurants in the city also offer special deals on food and drink.