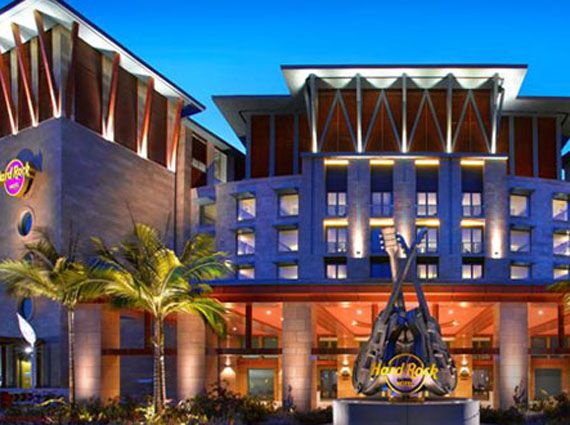 Photo Courtesy of Hard Rock
Wealth TV announced that is going to broadcast a series of
concerts
from various Hard Rock Café locations across the country. The ACME Dry Goods Roadshow @ Hard Rock Cafe will feature various multi-platinum recording artists performing sets of their material in 60-minute programs. The series will consist of 15 to 20 shows and debuts this September.
The programs will feature various artists doing an acoustic set of material in an intimate, up-close format. Wealth TV will produce a one-hour, 3D and HD program from each event, showcasing the entire concert, along with highlights of the artists as they prepare for the performance.
Each concert will feature an artist or a band that is a past Grammy Award winner/nominee, an American Music Award winner/nominee, or a Country Music Award winner/nominee. Performers who have been on the top 40 on the Billboard charts during 2010 or 2011 also are included.
"The Roadshow concerts give fans the opportunity to see multi-platinum recording artists in a small, intimate setting and allows them to watch it at home in HD and 3D on all Wealth TV platforms," said Charles Herring, President of Wealth TV. "If there was ever a moment to capture these incredible recording artists in 3D, now is the time."
Tiger Talent is the producer of the ACME Dry Goods Roadshow. The essence of the ADG Roadshow @ Hard Rock Café is to celebrate the past 40 years, the present and the future of the Hard Rock Café brand, according to Alarik Skarstrom, the COO of Tiger Talent and producer of the series.
An announcement on the performing artists and club locations of the shows is forthcoming over the next couple of weeks.