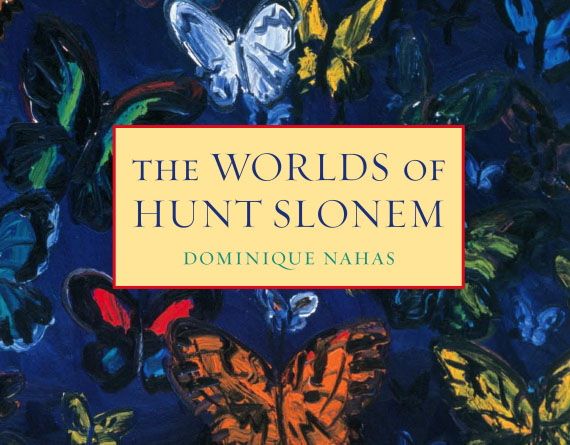 Photo Courtesy of Vendome Press
A massive new monograph on American neo-expressionist Hunt Slonem is a must for any true art lover.
The Worlds of Hunt Slonem
by Dominique Nahas from Vendome Press is an in-depth, lavishly illustrated look at the oeuvre of the renowned painter, whose work can be found in the collections of over 100 museums worldwide including the Metropolitan Museum of Art and the
Guggenheim in New York
.
Over 600 images are featured in the vibrant volume which spans an acclaimed 30-year career. Many of Slonem's paintings are based on his personal aviary of 100 birds of various colorful species, a living mosaic from which to draw inspiration.
Slonem is also famed for his equally vivid collection of properties, including a 30,000-square-foot studio in Manhattan, a gothic mansion in upstate New York and not one, but two, historic plantations in Louisiana, all filled with rarified furniture and antiques.
In addition to birds, the artist is celebrated for his paintings of rabbits, butterflies and monkeys, though he also does brilliant portraits of human subjects including everyone from Alfred Hitchcock and Abraham Lincoln to his famed friends and collectors like Houston socialite Becca Cason Thrash, Brooke Shields, Sharon Stone and Tommy Hilfiger. To see more or to purchase, go to
Amazon.com
.