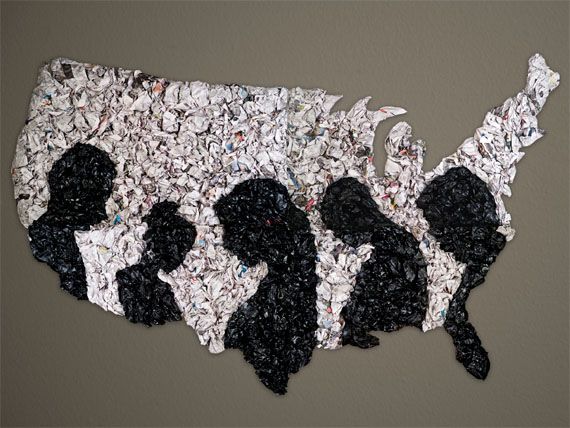 Photo Courtesy of OverstockArt.com
Reality shows aren't generally a place for art shopping but there's something undeniably appealing about Bravo's competition program: "Work of Art: The Next Great Artist."
The show, which is produced by Sarah Jessica Parker's Pretty Matches company along with the Magical Elves production team, features artists competing each week in challenges to create art which is then evaluated. The artists are vying for a solo show at the
Brooklyn Museum
and a $100,000 cash price. In the role of mentor to the young artists is the always charming Simon de Pury, chairman and co-founder of the art auction house Phillips de Pury & Company.
The idealistic young artists are full of braggadocio and passion and the show actually makes for some pretty entertaining television. OverstockArt.com is now selling a new line of artwork sourced from the artists participating in the second season of the show. The artwork featured in "Work of Art: The Next Great Artist" will be made available for purchase exclusively on OverstockArt.com following the airing of new episodes each Wednesday.
Reproduced artwork created by artists who competed in the first season of the show is also for sale. Prices are modest, starting at $119 and heading up over $1,000. These are canvas transfer art reproductions and don't appear to be limited editions. They are available unframed or in a variety of frame options. Check out the full line at
OverstockArt.com
.
Bayete Smith "Pause: Happa & Persian" $788
Dusty "Portrait for Kei" (Nice Meeting You) $219