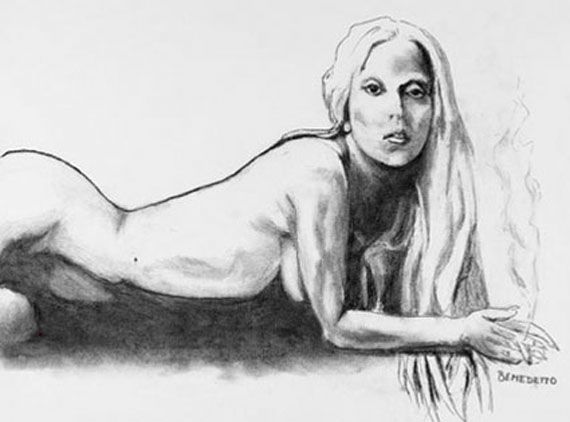 Photo Courtesy of eBay
Just when we thought Lady Gaga couldn't wear one more crazy, ridiculous, over-the-top outfit, she takes it all off. Gaga posed nude for Tony Bennett while she was also working with famed photographer Annie Leibovitz on the January 2012 issue of
Vanity Fair
, according to CBS News.
The coal drawing is on auction right now at eBay Celebrity, a new section of the site that offers celebrities the chance to sell items for charity. The proceeds from Tony Bennett and Lady Gaga's collaboration will go to the Born This Way Foundation and Exploring the Arts, both founded by the respected stars. The starting bid is set at $5,000 and was at $6,766.66 at press time. Stay tuned to see what a naked Lady Gaga is worth when the auction closes on December 19.
See the full story at
CBSNews.com
.