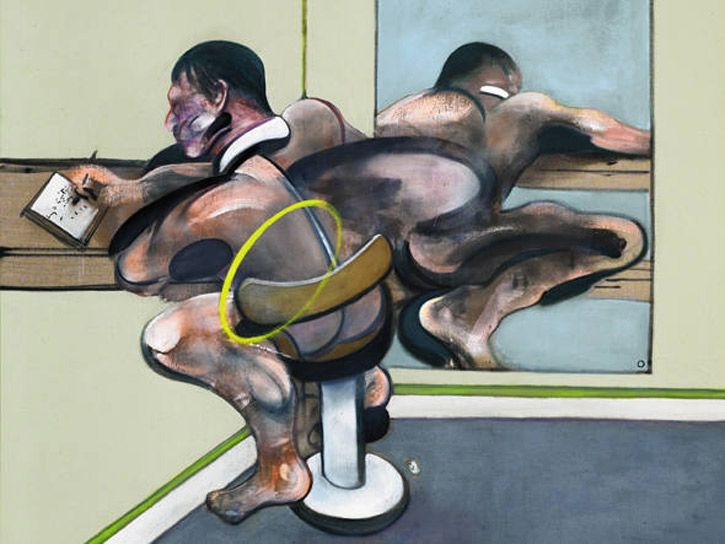 Photo Courtesy of Sotheby's
The
luxury art
world had an astounding week, with Sotheby's and Christie's in New York auctioning big name works. On Wednesday
Sotheby's
accrued a total of 266 million dollars for the sale of Francis Bacon's
Figure Writing Reflected in a Mirror
, Andy Warhol's
Double Elvis
, and Roy Lichtenstein's
Sleeping Girl
. The works sold for $44.9, $37, and again, $44.9 million, respectively.
However, Sotheby's was not able to touch the Tuesday sale of Mark Rothko's
Orange, red, yellow
, which sold at Christie's for $86.9 million dollars, breaking the record for the most expensive contemporary piece of artwork ever auctioned. During the same night, Christie's broke its 2007 record bringing in a total of 388.5 million dollars, while also setting a new precedent for 14 of the artists' works sold.
When asked about the large auction numbers seen this week, head of the contemporary art at Sotheby's, Alex Rotter said, "That's a great indication for where the contemporary art market is moving." The art world, like the rest, has been reeling since the economic downturn; however, with a week like this, you wouldn't think it. Though Sotheby's rival Christie's beat their sales by about 122.5 million dollars, Sotheby's holds the prize for selling Edvard Munch's 1895
"The Scream"
pastel on board, last week, for $119,922,500 million — the highest price ever paid during a public auction.
To learn more visit
Sothebys.com
and
Christies.com
.