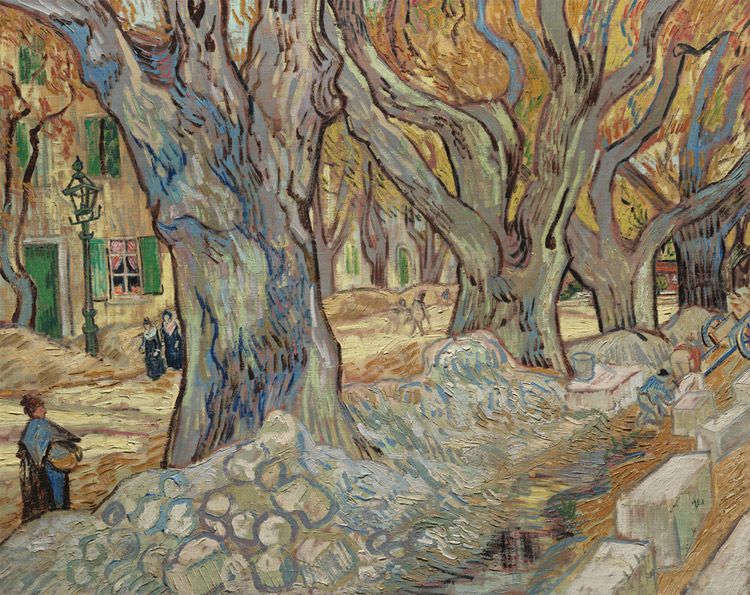 Photo Courtesy of National Gallery of Canada
The works of one of the world's most recognized artists, Vincent van Gogh, will be showcased for the first time in 25 years at Canada's National Gallery with the support of Sun Life Financial and the
Philadelphia Museum of Art
. The
Van Gogh: Up Close
exhibit will feature 47 paintings from the Dutch artist, borrowed from both private and public collections. In addition, this showing will focus on the detailed nature of Van Gogh's work and concentrate on how the natural world influenced his art.
In response to the event NGC director Marc Mayer said, "Vincent van Gogh's profound love of nature has often been taken for granted, but has rarely been studied. This project will give us fresh insight into Van Gogh's thinking and places him in a new and unexpected light; we are profoundly indebted to our lenders, both institutional and private. Without their generosity and commitment to this undertaking
Van Gogh: Up Close
would have been impossible."
The artist is perhaps most widely known for his struggles with mental disorders and depression, however, this exhibition strives to hone in on the lightness van Gogh found in the natural world and its intricacies within his paintings.
Van Gogh: Up Close
will highlight works which span from the beginning until the end of his career in 1890, such as
Iris
(1889) and the shifting perspectives and depth found in many of his garden paintings.
The exhibit has been in the works for five years, and the curators as well as the creative directors behind it hope this fresh look at Van Gogh's work will prove there is always something else to discover within the creations of this prolific artist. In an article with
artdaily.org
, President of Sun Life Financial said, "This exhibition gives us the privilege to experience the legacy of a genius. Sun Life commends the National Gallery of Canada for co-organizing Van Gogh: Up Close with the Philadelphia Museum of Art, and in doing so, enriching us all."
To learn more visit
Gallery.ca