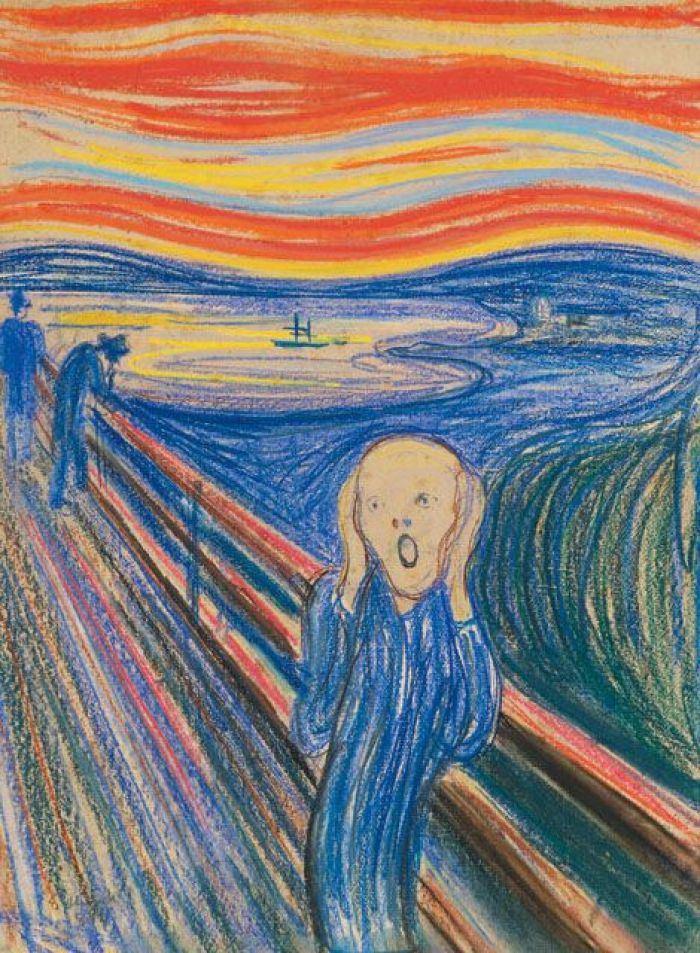 Copyright © artdaily.org
Edvard Munch's "The Scream"
1895 is one of the world's most infamous works of art, picturing a man's pained reaction to witnessing a scream resonate throughout nature, his friends carrying on oblivious to his cries. The pastel work is one of four versions that Munch created, the other three painted, and was sold at a Sotheby's auction back in May for $119.9 million. Whoever bought the drawing knows how badly the public would like to see it in person for themselves so it is now on view at New York's Museum of Modern Art.
According to Art Daily, a spokeswoman assures that the piece of art will be secured in the museum's safest room and will be in the company of two Munch paintings and various lithographs. MoMA has covered the pastel drawing with Plexiglass, to ensure it doesn't get touched or messed with, and will be on loan to the museum until April 2013.