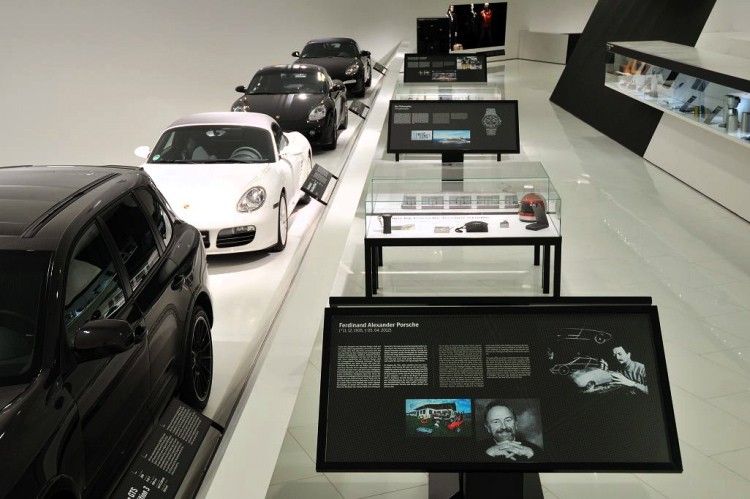 Photo Courtesy of Porsche
When Ferdinand Alexander Porsche, famed designer of the iconic Porsche 911, passed away in April, the world lost a true genius. In 1972, nine years after the debut of the 911
luxury car
, he founded the Porsche Design Studio in Stuttgart, which went on to create some of the most avant-garde products across all facets of the design world. From Nov. 13 through Feb. 17, the Porsche Museum in Stuttgart, an award-winning architectural masterpiece in its own right, will present a special exhibition celebrating 40 years of Porsche Design. Included will be some of the most celebrated designs created by the Studio, from watches to sunglasses, pens and furniture, which helped to gain it global fame.
Alongside Porsche's current lineup of curvy cars will be items such as "Chronograph I," the world's first all-black timepiece and Porsche Design's first product, introduced in 1972, which changed the watchmaking world forever and heralded a new minimalist aesthetic. Ditto the Porsche Design P'8478 sunglasses, the first modern interpretation of the classic aviator shape that instantly became a symbol of wealth and taste when first introduced in 1978, much like Porsche's cars. With over 7 million pairs sold, they have since been copied by every designer on the planet.
The exhibition will also include rarities such as the sci-fi worthy "Alternative Motorcycle Concept" designed by the Studio in 1980 and even a grand piano, the Porsche of musical instruments, designed in 2003. To coincide with the anniversary a lavishly illustrated book titled "Porsche Design 40Y: The Book", celebrating the life and work of F.A. Porsche, will be published as well.