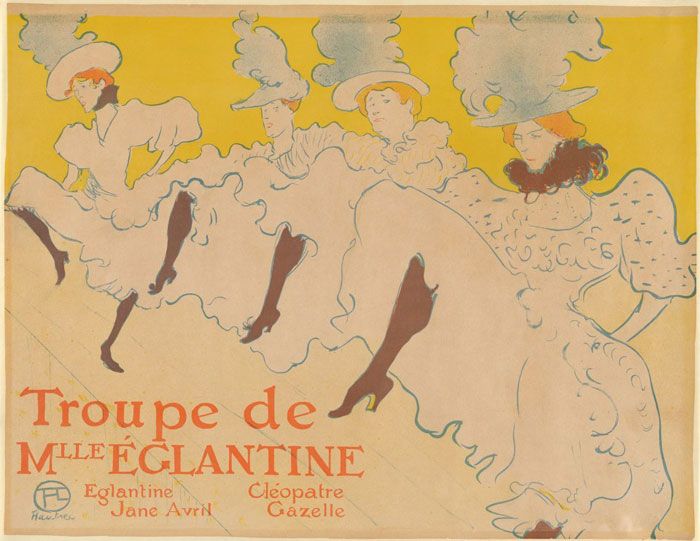 Photo Courtesy of National Gallery of Australia
Though the career of French painter Henri de Toulouse-Lautrec spanned less than 20 years (he died young at the age of 36) he will forever be remembered as one of the most provocative and influential artists of the Post-impressionist period.
Now, the National Gallery of Australia is presenting Toulouse-Lautrec: Paris & the Moulin Rouge as their summer blockbuster exhibition. As there is not one comprehensive collection of works by Toulouse-Lautrec, the National Gallery of Australia has secured loans from 30 international collections, such as the Toulouse-Lautrec museum, Albi, the Musée d'Orsay, Paris the Metropolitan Museum of Art, New York the Courtauld and the Tate, London and the Thyssen Bornemisza, Madrid.