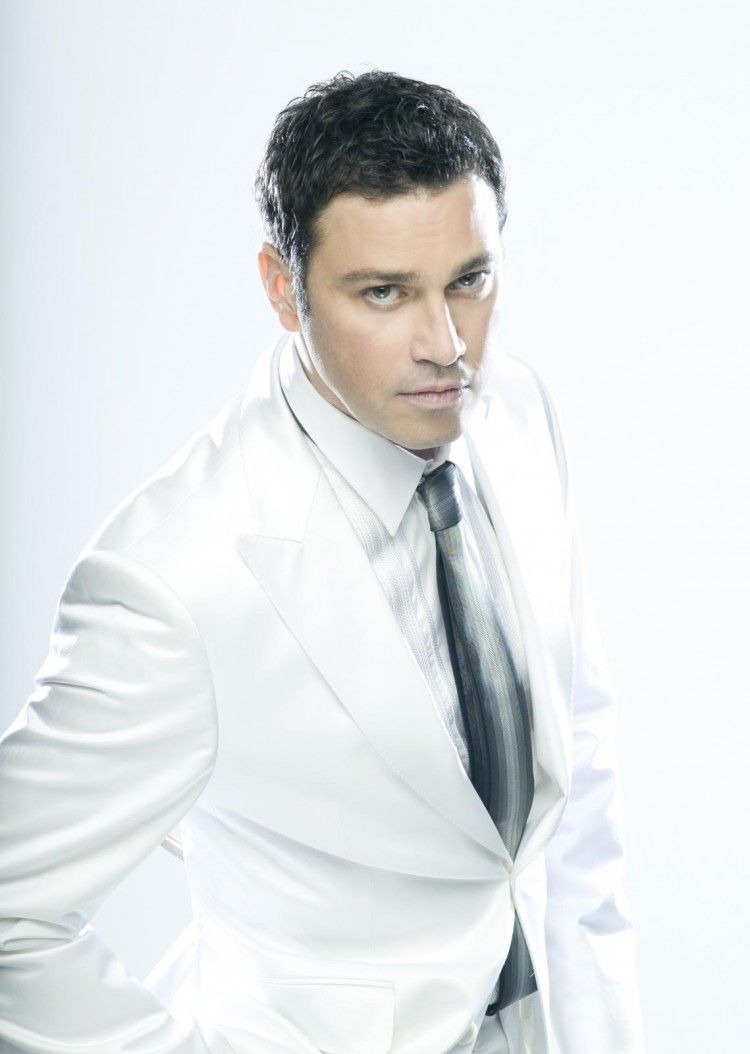 Photos Courtesy of Mario Frangoulis Official
Award-winning operatic tenor
Mario Frangoulis
will once again grace us with his presence this spring on the highly anticipated concert tour for his new album "Beautiful Things." The gifted vocalist kicks off the North American tour May 11th in
Pasadena, California
where he will share his "Beautiful Things" in emotionally powerful songs so true to his being. "You have to express the hopes of your soul, and that's what my music is about," explains Frangoulis in a recent interview. "That is the number one thing I do."
Frangoulis himself is made up of a whole lot of beautiful things. Handsome and charismatic, Frangoulis has been referred to as "the Sex and the Symphony" of concert halls. However, this is only secondary to his talents and accolades that show for it. The Best Male Classic Crossover Artist of 2011 has also starred in
Les Miserables
as Marius in London's West End, in
West Side Story
as Tony at La Scala in Milan, and was selected by Andrew Lloyd Webber to play Raoul in
The Phantom of the Opera
, just to highlight a few.
Although talent has taken him to international stardom, Frangoulis describes an upbringing far off the stage. "I loved to lose myself in neighboring areas, climbing trees and spending a lot of time on the rooftops, where I could 'see the world' and sing about it," describes Frangoulis of his childhood in Greece. Raised by his aunt and uncle since the age of four, they exposed Frangoulis to classical music and encouraged him to pursue his talents. "They were the ones who took me to music school at the age of six, which was when I started taking violin lessons."
"The real 'calling' happened when I was sixteen when I decided to be an actor and went to audition at the Guildhall School of Music and Drama in London," Frangoulis reminisces. "Acting is my favorite as it allows me to be all the different things I want to be," revealing how he loves the challenges of the metamorphosis of the roles that he plays. "The stage acts like a 'catharsis,' the washing out of your soul," illustrates Frangoulis.
Fluent in five languages, Frangoulis has come a long way since that little fiddler on the roof. The sounds, songs and melodies of "Beautiful Things" will captivate audiences as Frangoulis passionately sings in English, Spanish, French, Italian and Greek. This new album "gives a great message of love and hope to everyone, and a sense of understanding of the beauty that surrounds us," he describes.
If you are fortunate enough to attend the concert in Pasadena, California May 11th, special guest tenor
George Perris
will be joining Frangoulis on stage for this performance date only. Check
Ticketmaster
for available seats.