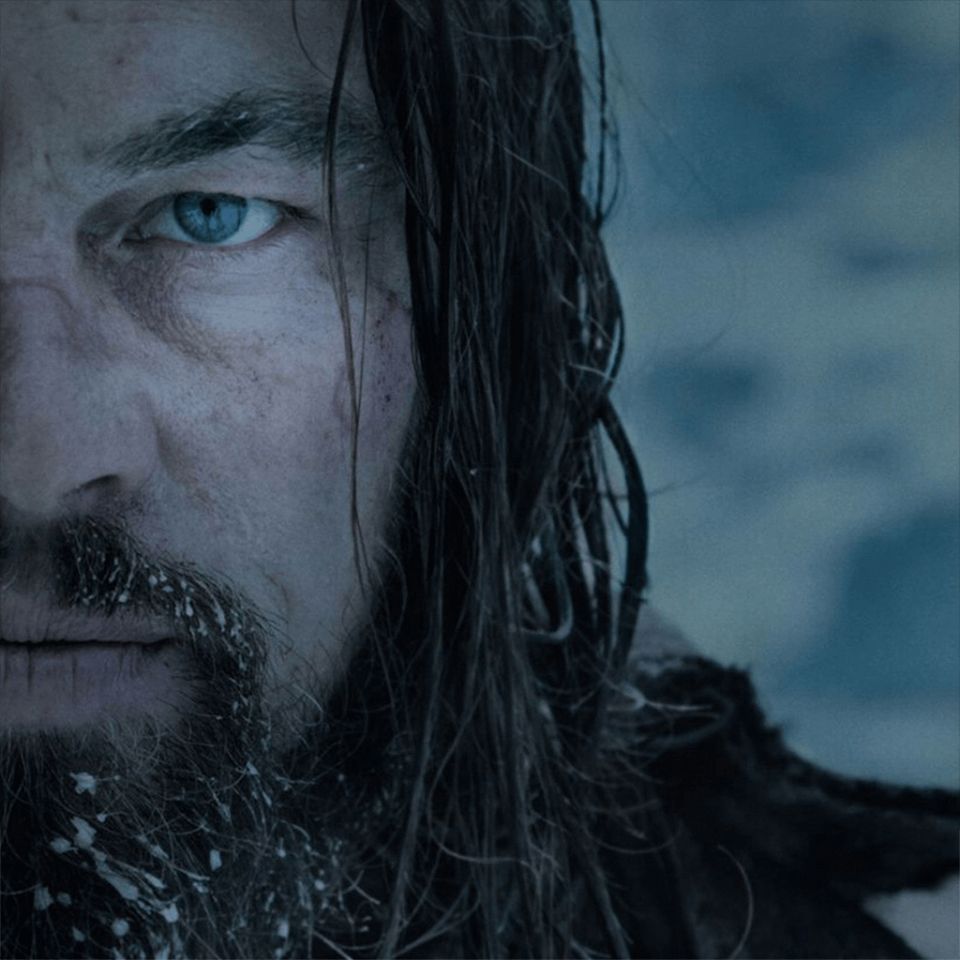 Photo Credit: 20th Century Fox
There are many reasons we watch the Oscars, from the tearful acceptance speeches to the gorgeous red carpet looks and painfully awkward moments. But this year was all about whether or not Leonardo DiCaprio was finally going to win one of the coveted golden statues. Well, congratulations, Leo! We got teary-eyed during your amazing speech and loved your backstage jokes—you deserved that little gold statue…just maybe not for The Revenant.
Photo Credit: 20th Century Fox
Prior to seeing the film, I fully expected Leo to blow me away with his performance—after all, everyone was talking it being the pathway to his first Oscar. Before I go any further, I loved the movie. It's beautiful, visceral, captivating and a total spiritual mind trip. That said, the film's overall success has more to do with director Alejandro González's visual storytelling (nabbing him Best Director) and the lovely score by Ryuichi Sakamoto than it does with Leo—whose role mainly relies on grunts, being really cold and making pained facial expressions.
Photo Credit: 20th Century Fox
Yes, the film was incredibly difficult to make and maybe Leo really did crawl inside of a dead horse for a nap, but that doesn't mean we automatically have to give him an award for it. The actor has given us several films that were more deserving of an Oscar (even tracing all the way back to 1993's What's Eating Gilbert Grape), but when you look at performance alone, The Revenant just isn't one of them. This isn't the first time the Academy has deemed an actor as having waited long enough for a trophy. The issue of 'right award, wrong movie' is nothing new and there have been plenty of others who finally won the trophy, but won it for the wrong movie.
Photo Credit: Fade to Black
Jeff Bridges had been nominated four times before finally winning for his 2009 role in Crazy Heart and while that movie is great, it's certainly not his best work. If the Academy hadn't decided it was finally his turn, Colin Firth probably would have won for A Single Man—which was entirely deserved. What Firth accomplished as a lonely man mourning his lover was on a completely different level than anything else to have come out that year. It seemed like the Academy knew that they messed up, which was probably why they gave Firth the award for his stuttering role in The King's Speech.
Photo Credit: Focus Features
To think Kate Winslet was overlooked for her role as Clementine in Eternal Sunshine of the Spotless Mind is baffling, but then she was also skipped in 2007 for Little Children. When she finally nabbed Best Actress in 2009 for The Reader it seemed a little too obvious. The Academy definitively loves flashy performances and Sean Penn's win for Mystic River in 2003 reflected that. Especially when you remember that he didn't win for his much more nuanced performance in Dead Man Walking years before in 1995.
Photo Credit: Paramount Pictures
Al Pacino is one of the most well-known actors out there, but I bet you would will be surprised to learn that he won his first Oscar for Scent of a Women and not for any of his prior roles in The Godfather, Serpico or Dog Day Afternoon. Think Morgan Freeman won the Best Actor trophy for The Shawshank Redemption? Nope, it was Million Dollar Baby.
Photo Credit: Joe Seer/Shutterstock.com
Actors aren't the only ones who fall prey to this phenomena. Legendary director Martin Scorsese was nominated six times before the Academy finally decided to give him Best Director and Best Picture awards in 2006 for The Departed. Was the movie good? Sure. Was it as good as Goodfellas? Absolutely not. Then you have Alfonso Cuaron, who gave us the dystopian Children of Men in 2006, but won for Gravity in 2013 instead (the former wasn't even nominated).
Photo Credit: 20th Century Fox
There's no doubt that Leo's body of work deserves the trophy, but when comparing his performance with some of the other nominees this year (especially Michael Fassbender, who brought Steve Jobs to life), it's hard to say he was more deserving based on The Revenant alone. While this issue isn't nearly as important as #OscarsSoWhite, it does stem from the same problem of the Academy failing to truly focus on the wide array of films and performances they're confronted with any given year. Maybe if they had a wider scope, Leo would've walked away with the Best Actor trophy a long time ago and someone more deserving might've won this year.