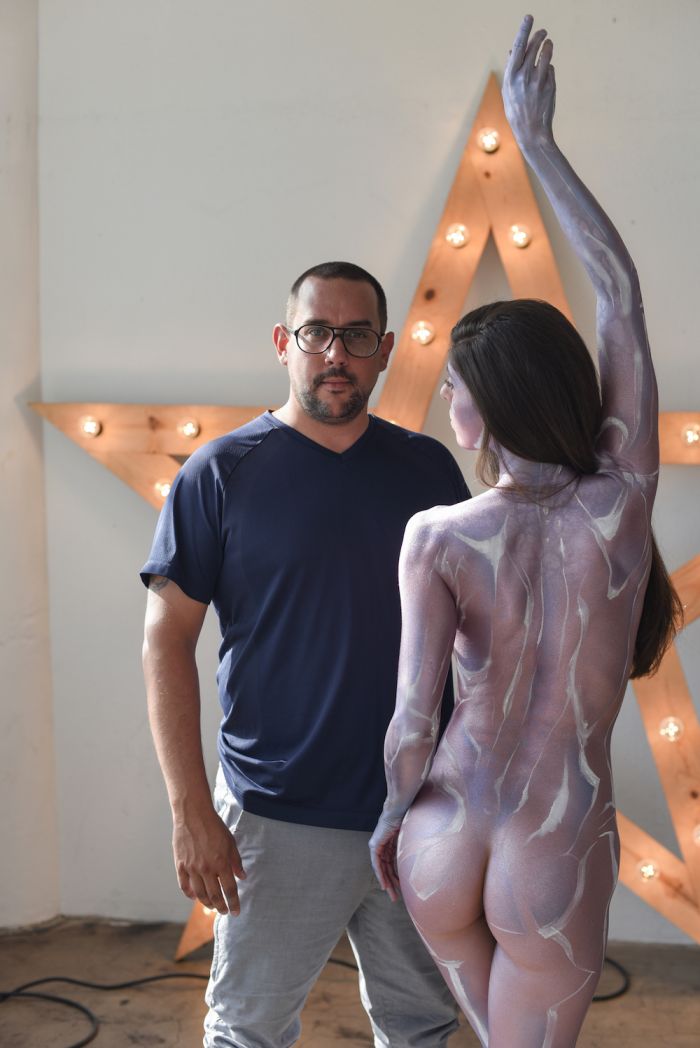 byWrongRon
For many, body painting conjures up music festivals and magazine spreads. But as artist Paul Roustan explains, it is a fine art form on its own. He has used the human body as a canvas in a variety of formats, from fine art creations to advertisements. His amazing works have led to recognition of this unique art form from the public, galleries, collectors and the media. Paul's award-winning work has appeared in publications as varied as the New York Post and Maxim and he has a growing list of fans that include his work in their private collections. Paul tells JustLuxe about how he discovered body painting after training at some of the country's most elite art schools and his next big event: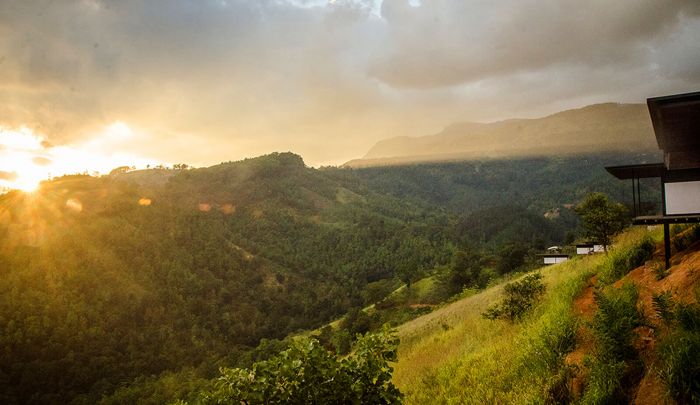 What do you think the biggest misconceptions are about body painting?
Some people write me off because they've seen work in the past that was pretty basic, like martini glasses on a chest, or tiger paintings, things you'd see at Mardi Gras or Fantasy Fest. They assume that's the peak of the art form. They aren't familiar with the broad history of it all stemming from tribal war paint (arguably the oldest form of art) to visual communication in advertising (Demi Moore in Vanity Fair) and especially the fine art side (Veruschka von Lehndorff). The best compliments I've received are when such critics take a moment to see my work and exclaim, "Wow! I've never seen body painting like this!"
You're an alum of the School of the Art Institute of Chicago and Rhode Island School of Design. What did you see is your career track during your school years?
As early as I could remember, I'd loved drawing people. I was fascinated with cartooning and comic books and the way people are rendered. Throughout my schooling I focused primarily on anything that improved my ability to draw people with an intent to be a freelance illustrator of some sort. After school, I didn't have a plan really, I just went from illustration project to project gaining experience along the way.
Who were your main influences?
The list goes on and on, but when asked to name a few, I'm a huge fan of the visionary skill of Stanley Kubrick, the free-spirited philosophy of Bruce Lee, and I relate to the style and societal challenges of Egon Schiele. I love Helmut Newton's photography and taste for the nude. The most influential artists, however, were the guys and gals I worked with at a theme park in Chicago. We did caricature 6 days a week, and 12 hours a day. There was no better place for me to open my mind to creativity and concept while refining my technique. It was like a fraternity, and was easily the most valuable step in my learning process.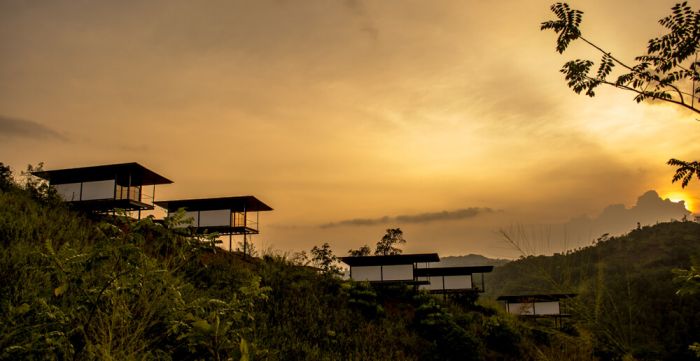 When did you get involved in body painting and what initially drew you to it?
I was doing editorial illustration for an adult magazine in Boston in 2005. I pitched the idea to airbrush one of the models for a photo spread. I'd never done it before and they said, "Let's give it a shot." I was completely hooked when I saw the painted model start moving around. I could look at my work as if it wasn't mine. It was like someone else painted it. And I could appreciate it without my self-critic lambasting every detail. I began to learn that with drawing, I would struggle for hours, sometimes days, making corrections and never fully being satisfied with the results. Body painting freed me from this shackle. I adore the speed and accuracy that is required when painting a person. There is no time for fixing. You can't spend a week painting a person. You get what you get and you don't get upset. I was built for this form of art.
Howard Stern saw this first body painting spread (a gal appearing to undress painted clothing and lingerie) on his radio show and had no idea the model was painted. I thought, "I have something here."
How do you think the art form has changed during the past few years?
Thanks to the internet, more and more people are connecting and able to practice body art. As a result, the number of body painters are growing and the quality of concept is gaining visibility through a variety of media both traditional and viral. So those initial critics are starting to let their guard down and appreciate the possibilities.
How would you describe your artwork?
My work is motivated by having as much fun as possible. Sometimes very conceptual, sometimes with pop culture flair, and other times just aesthetically pleasing, it is a constant exploration of styles and ideas. I don't like repeating things often so it's very eclectic. I love celebrating the person being painted, telling a little story about him or her. The results are high caliber with precise technique and a relentless curiosity for the balance between model and environment.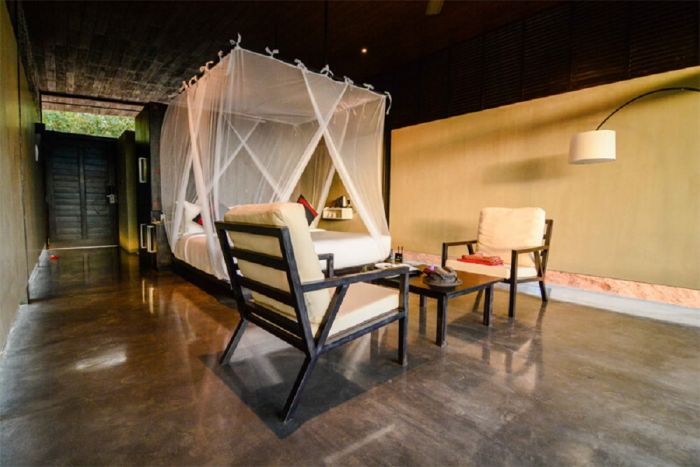 Where has your art been shown and where can people see your work?
My work has been featured on The New York Post, GQ, Playboy, Maxim, Spike TV, The Game Show Network, Sabado Gigante, the Chicago Sun-Times. It has been included in the Fountain Art Fair in NYC, Photo Independent in Los Angeles, and a long list of galleries including Arch Enemy Arts in Philadelphia and The Copro Nason Gallery at Bergamot Station. I currently have work on display at Resin Gallery in Hermosa Beach. It is there where I am having a big solo show in February. The easiest way to see my work is on my website, bodypainter.com, where you'll find and endless supply of imagery and links to my social media including YouTube with over 100 videos.
Tell me a about your upcoming show?
On February 3rd, 2018 from 6-9pm at 618 Cypress Ave in Hermosa Beach, CA, the doors will be open to a free public showing of my work. When I was around 5 years old, I used to love Barbie Dolls. I thought they were the most representational toy, and I could even make them nude. Around age nine, my mother would drop my brother and I off at the library while she went to night school. I used to gather any books that contained nudity, and I would draw them, copying them onto paper. When I finished the drawing, I would change the naked bodies to look like faces so I wouldn't get in trouble for drawing nudies. It occurred to me, over 20 years later, that nothing has changed. I'm still "playing with Barbies" and navigating the taboos of nudity. I thought, "What a great idea for a show!" Feb 3rd you'll find my "Blast from the Past" a nostalgic 80s art show featuring large format photography, video, installations, live music, and some free art for the early birds all in the sweet beach city of Hermosa Beach. Oh, and the Back to the Future DeLorean will be on hand for guests to sit in and take pictures with :) Guests are encouraged to dress the part too.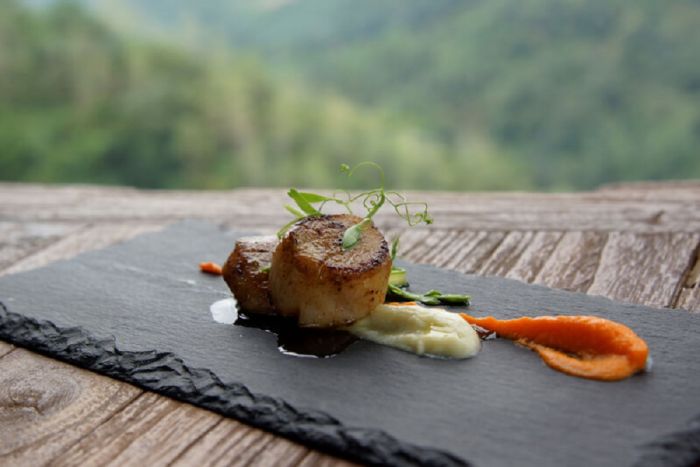 Are you working on any new projects?
I'm currently putting all of my energy into this 80s art show, which will have a live body art show including a painted male and female. It will be my biggest solo show ever. And I'm leaving no rock unturned. I am still finishing up a few photoshoots, and prepping the installations. I want people to come to show and view it as more of an experience versus a quiet venue where you look at walls. I want people to leave saying, "Wow! that was fun!"
To learn more about Paul's art and his upcoming show, visit: http://bodypainter.com.