Culinary News, Features & Events
Home
LuxeEpicure
Forget the tourist-crowded tables (and overpriced menus) of the city's better known restaurants, this is where the real foodies come.

more

Though wine sommeliers are the most popular type of expert, they're not the only ones out there. More and more people are branching off...

more

Dancing in the moonlight may make the best song lyric, but dining in the moonlight is just as romantic...and this is the season for it.

more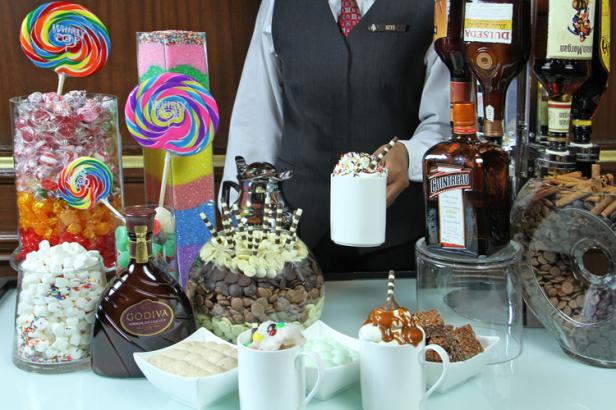 Creamy, sweet, savory and sometimes even spicy, hot chocolate is an indulgent staple of the winter holiday season. We rounded up the most memorable hot chocolate experiences and photo-worthy displays, because in the era of Instagram, you enjoy first...


Own It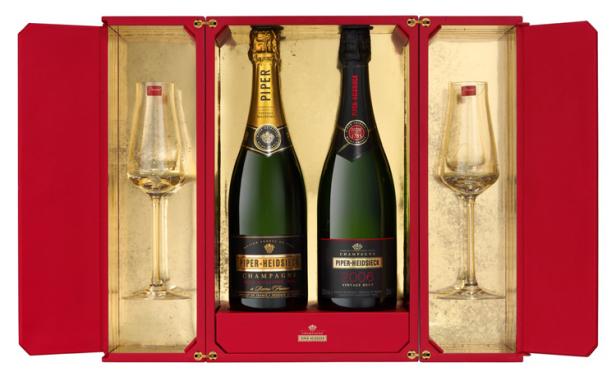 Are you looking for the perfect gift to give a friend or family member? Maybe they helped you move into your new flat or maybe they checked in on your elderly dog while you were off playing in Greece. Whatever your reason, gifting someone with champagne is usually a pretty safe bet. Instead of one luxury brand though, why not choose two? Piper-Heidsieck and Baccarat have teamed up for a $650, limited edition red-varnished wood case that holds two bottles of Piper-Heidsieck (a 1996 and a 2006 Vintage Brut) and two Château Baccarat flutes. The vintages, harvested one decade apart, give a nice array of flavors that can be enjoyed from the glass flutes (which were designed with the help of renowned Oenologist Bruno Quenioux). The box set can be found in high-end wine stores across the country, including Winfield Flynn in New York, Gulf Liquors in Florida, and K&L Wines in California.


The International Journal of Gastronomy and Food Science, which is recognized as the first scientific journal combining gastronomy with science, recently published its second issue. Created by Chef Andoni Aduriz and The Basque Culinary Center, the...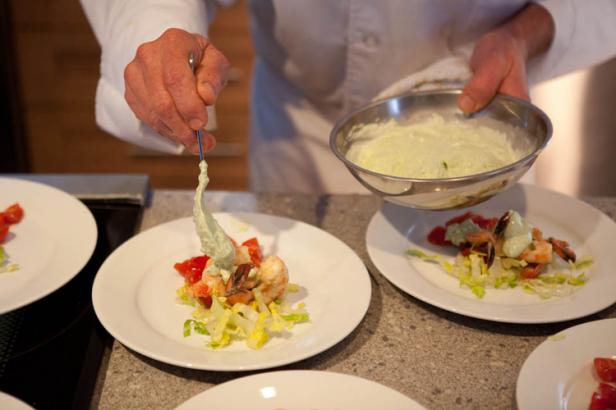 After arriving at the New Orleans Cooking Experience​ (NOCE)​, I knew I was in for a great cooking class when the first words out of Frank Brigtsen's mouth (a fifth-generation NOLA chef and owner of Brigtsen's...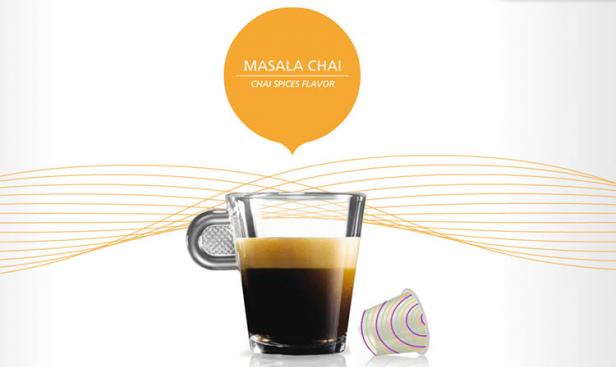 The holidays are here (Thanksgiving is less than two weeks away!) and for anyone who already owns a Nespresso machine, this means only one thing when it comes to coffee: a new seasonal variation to enjoy! Earlier this year Nespresso Club Members...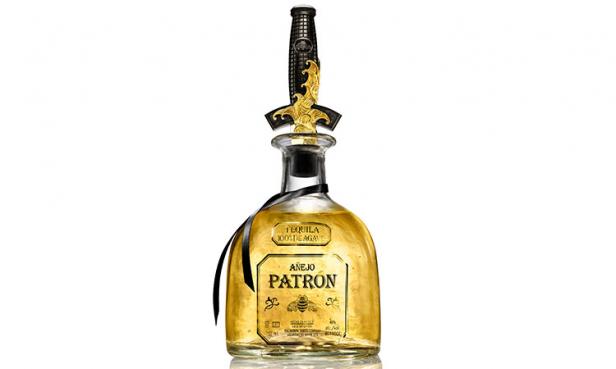 Just in time for the holiday season, Patron Spirits has unveiled a beautiful new bottle stopper made in collaboration with none other than jewelry house David Yurman. Available for just a limited time, the little piece of art has been made to mirror...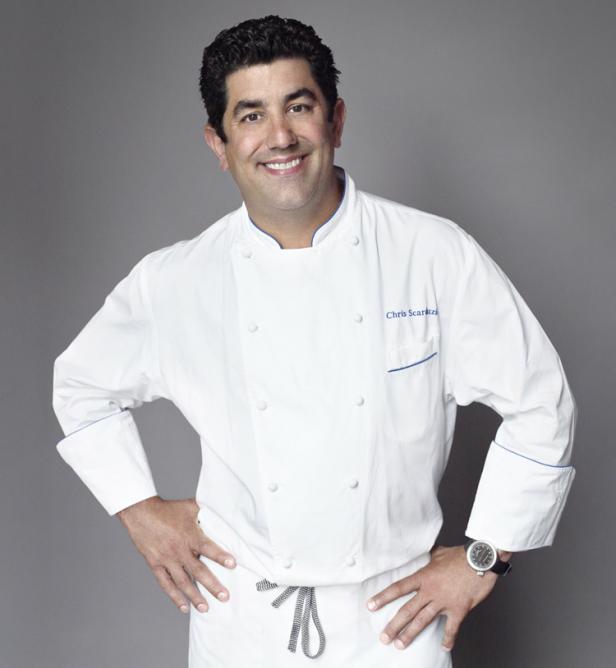 Today's celebrity/social media culture spawns many "Facebook chefs" and "TV chefs" who are interested in fame over food, and who tally up social media hits instead of culinary stars. But there still exists another kind who values old-school laws of...


Own It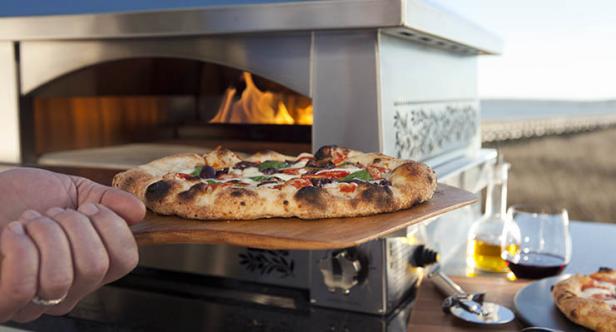 There's something about making pizza yourself that always hits all of the right spots. Maybe it's because the toppings and crust thickness are just how you like them, or because you're so proud of yourself for cooking it thoroughly that it could taste terrible and you'd still be proud. Either way, the serious among you may want to invest in this Artisan Fire Pizza Oven from Kalamazoo Outdoor Gourmet. With an old-world style, this gas-fired stainless steel oven has individually-controlled deck and ceiling burners, which give you far more control than wood-fired brick ovens do. You still get the large open flame though, which mimics the heat of the traditional models, and is ready to cook in as little as 20 minutes. The company promises that with a 45-minute pre-heat, this Artisan Oven will cook you the perfect Neapolitan-style pizza in less than three minutes. Also, if you buy one before December 18, you'll get a bunch of essential accessories worth $300 (including two Italian-made pizza peels, two dough boxes and a dough cutter), for free!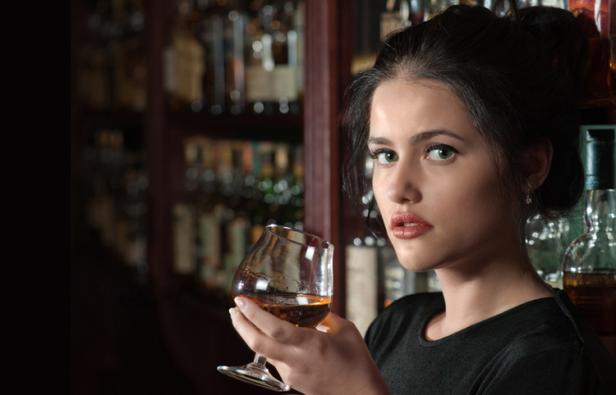 Evan Yurman, son of David Yurman of the eponymous fashion jewelry dynasty, is turning his talents to the world of luxury spirits. Yurman, who ran the men's jewelry and watches division at his father's megabucks company, has teamed up...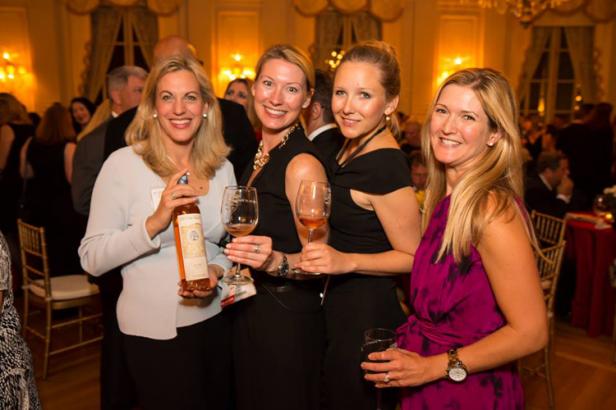 Newport, Rode Island is rich in history, architecture and social lore. Its Gilded Age mansions and maritime tradition, anchored by the America's Cup, is legendary. Now add to that the annual Newport Mansions Wine and Food...


Own It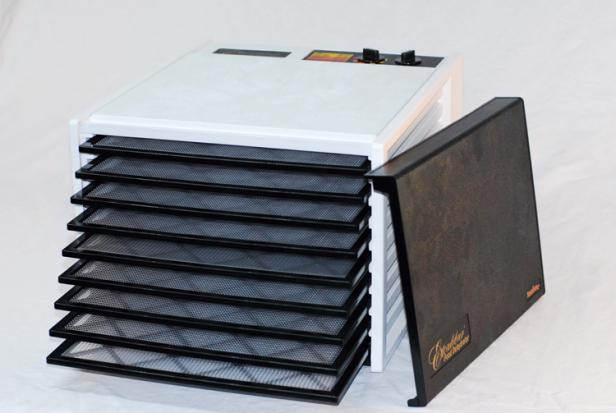 If you like snacking on dried fruit or jerky, you've probably thought about making some on your own and if that's the case, you should invest in the 3900B Deluxe Dehydrator by Excalibur. With nine trays and a total of 15 square feet of drying space, this Dehydrator has an adjustable thermostat that ranges from 95 to 155 degrees, meaning that it's completely safe for drying meat and fish for jerky. The fan, heating element and thermostat are in the back, bringing air in and evenly distributing it over the trays. According to Excalibur, the 3900B will dry your food quicker than other models, while retaining the nutrients and giving a richer taste. You can even take the trays out if you need to raise dough.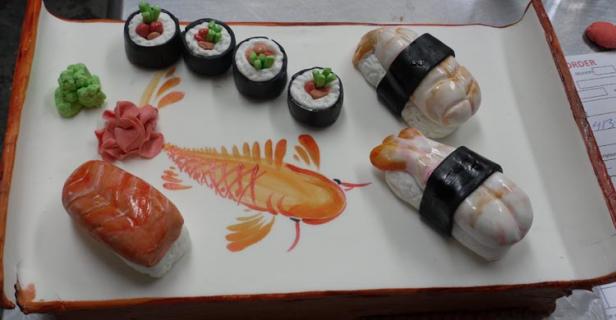 Have you ever seen a dish that was presented in such an inventive way, you didn't even know it was edible? Well, those unique plates are exactly what this feature is dedicated to. The eight dishes in this gallery deceive the eye and trick the...


Finding the best in luxury can be a daunting task, which is why we've taken it on for you.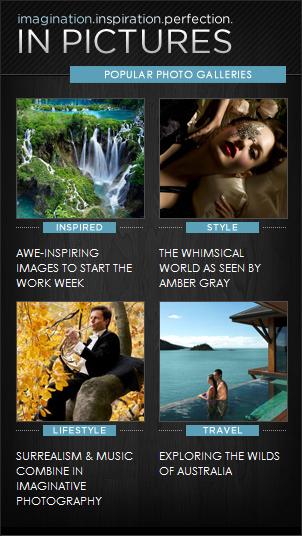 LET'S CONNECT LUXURY NEWS & MORE