Culinary News, Features & Events
Home
LuxeEpicure
LUXURY CALENDAR


LuxeEpicure Events
December Events

Dickens Dinners at Madrona Manor


Healdsburg, CA

This very special dinner series includes a five-course, Michelin-star meal, wine and entertainment by The Twelfth Night Singers, who will be caroling...
January Events

Martini Madness


Sonoma, CA

Martini Madness is returning to the Sonoma Valley once again. The annual event is hosted by a rotating roster of notable Sonoma Valley culinary...
Naples Winter Wine Festival


Jan. 23-25, 2015 | Naples, FL

Naples Winter Wine Festival, the most successful charity wine festival in the world, will bring together celebrity chefs, and culinary greats. The...
February Events

There are currently no events sheduled for month.
Chef 's
The Mina Group's Newest Restaurant Offers Easy Recipe for White Cheddar Mac-n-Cheese

Chef 's
Freshen Up Your Cookbook With This Apricot-Cherry Cobbler Recipe


WP24 by Wolfgang Puck
Los Angeles, CA | Chinese
Esquire Magazine - One of the Best New Restaurants of 2010! Food & Wine Magazine - One of the Best New Restaurants in America! Los Angeles Times - Three Stars!
Craft Los Angeles
Los Angeles, CA | Contemporary American
Tom Colicchio's Craft in New York City received the James Beard Award for Best New Restaurant nationwide in 2002, and five years later brought Craft across the country to join the other "top chefs" in Los Angeles. His new American dishes marry the finest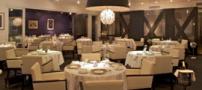 Melisse
Los Angeles, CA | French, American
Melisse is both a two Michelin Star Award winning restaurant and the recipient of Zagats highly coveted number one rated restaurant in Los Angeles since 2003. Situated in Santa Monica, Melisse inspires all of the senses with its chic ambiance, superb,