Culinary News, Features & Events
Home
LuxeEpicure
LUXURY CALENDAR


LuxeEpicure Events
June Events

Annual Kapalua Food and Wine Festival


June 12 - 15, 2014 | Maui, HI

The Kapalua Resort brings together world-renowned winemakers, top master sommeliers, celebrated chefs and industry insiders in fun, themed tastings,...
Pinot Days Grand Festival Tasting


June 21, 2014 | San Francisco, CA

Pinot Days Grand Tasting will showcase more than 220 phenomenal producers of pinot noir. Sample up to 500 pinots from every important domestic pinot...
July Events

There are currently no events sheduled for month.
August Events

An Evening on the Beach


Aug. 7, 2014 | Santa Monica, CA

The summer's most anticipated culinary event returns to Santa Monica. Featuring some of LA's hottest chefs, relax with tempting morsels off the...
Chocolate Winterfest


Aug. 10, 2014 | Latrobe, Tasmania

Chocoholics everywhere unite for this wickedly delicious event! The Chocolate Winterfest is devoted to all things chocolate, and the quirky festival...
Chef 's
George Duran's Recipe for Crunchy Herbed Guacamole

Chef 's
Easy Grilled Oyster Mushrooms Recipe


WP24 by Wolfgang Puck
Los Angeles, CA | Chinese
Esquire Magazine - One of the Best New Restaurants of 2010! Food & Wine Magazine - One of the Best New Restaurants in America! Los Angeles Times - Three Stars!
Craft Los Angeles
Los Angeles, CA | Contemporary American
Tom Colicchio's Craft in New York City received the James Beard Award for Best New Restaurant nationwide in 2002, and five years later brought Craft across the country to join the other "top chefs" in Los Angeles. His new American dishes marry the finest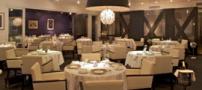 Melisse
Los Angeles, CA | French, American
Melisse is both a two Michelin Star Award winning restaurant and the recipient of Zagats highly coveted number one rated restaurant in Los Angeles since 2003. Situated in Santa Monica, Melisse inspires all of the senses with its chic ambiance, superb,