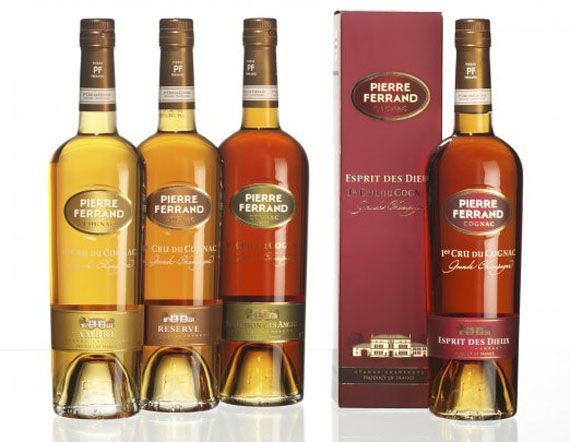 Photo Courtesy of Pierre Ferrand
Pierre Ferrand is one of only a handful of Cognac houses in France specializing in old
Cognacs
from the coveted Grande Champagne region that are not blended with lesser varieties. They are coming out with a new bottling dubbed 1840 Original Formula, a "revival" Cognac Made in the style of the 19th century.
Pierre Ferrand Cognac
1840 Original Formula, bottled at 45 percent alcohol by volume (90 proof), is the House of Ferrand's first Cognac designed primarily for mixing, in a return to the 1800s when the spirit was originally used that way. 1840 Original Formula will launch nationwide on August 1 with a suggested price of $45 for a 750 ml bottle.
The new spirit was developed by Alexandre Gabriel, the company's proprietor, and Christian Guerin, its cellar-master, with a little help from the American spirits and cocktail historian David Wondrich, after extensive tasting and evaluation of surviving examples of 1800s-style "three-star" Cognac going back to the early 19th century.
The final blend is closely modeled on an impossibly rare and perfectly preserved bottle of Pinet-Castillon Cognac from the year 1840, a generation and more before the phylloxera louse devastated the vineyards of Cognac. Ferrand is launching the new spirit in
New Orleans
, a town noted for its Cognac cocktails of yore.