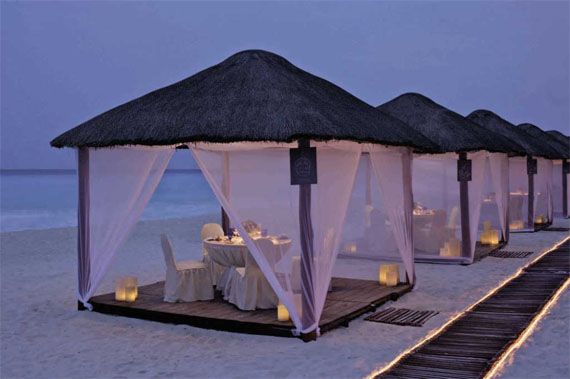 Photo Courtesy of Ritz-Carlton
The Ritz-Carlton, Cancun
is the perfect spot to celebrate Mexico's Independence Day (Sept. 16) with its host of amenities and activities incorporating the country's rich heritage and vibrant culture in a luxurious setting.
The hotel offers 1,200 feet of white sand beach, the destination's largest, and a number of enticements for all types of traveler, such as the Kayantá Spa retreat, award winning restaurants and an impressive Culinary Center. In honor of the occasion, tequila tastings and dinner directly on the beach following a day exploring nearby Mayan sites is the most alluring way to celebrate.
At The Ritz-Carlton, Cancun's state-of-the-art Culinary Center, guests can enjoy an interactive tequila tasting for a traditional gastronomic experience that's unique to the region.
Participants are introduced to the history and sophistication of tequila by sampling six special varieties. Following the tasting, guests are invited to dine at Casitas (above), Cancun's only restaurant sitting directly on the beach. Relaxing in hand-made cabanas transformed into private dining rooms overlooking the ocean, guests can savor a plethora of local cuisine and traditional favorites while enjoying live entertainment. Visit
RitzCarlton.com
to learn more.