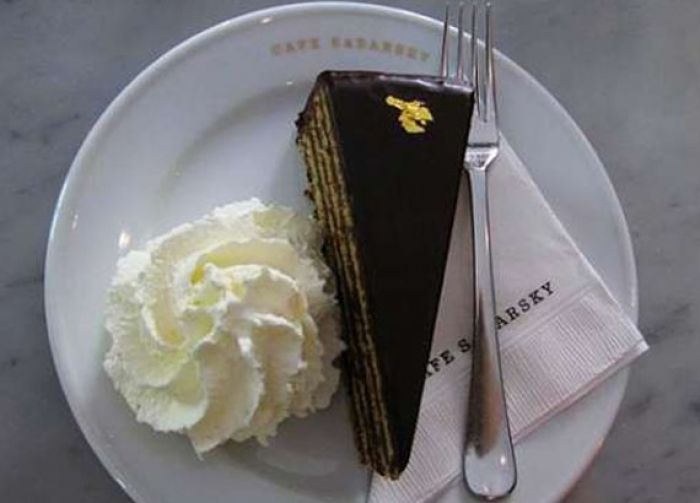 Photo Credit: Flickr/stevendamron
Treat your every sense with delicious cuisine surrounded by spectacular art
No longer does museum dining mean an overpriced salad on a school lunch-style tray. Nowadays many museum restaurants are as pleasing as the masterpieces that adorn their walls. Designer-clad waiters, chic cafés housed in grand halls, and the chance to peek at artistic masterpieces over lunch all offer a spectacular multi-sensory dining experience.
Click here to see the Mouthwatering Museum Dining Around the World Slideshow
Some, like Café Sabarsky at New York's Neue Galerie, offer a deeper look into the
art and culture
they're focused on by serving classic dishes from the region. A visit to Café Sabarsky, in particular, is like a step back into old Vienna, with herring sandwiches, weisswurst, and klimttorte. Other museum restaurants offer a bright and airy room with an unparalleled view of their surrounding city, like Barcelona's Oleum at the National Art Museum of Catalonia, alongside light lunches and fizzy cocktails.
Whether it's food that acts as an extension of the art on the walls or museum cafés that showcase the beauty and flavors of their surrounding city, museum restaurants are decisively more enticing (and better looking) than ever before. Here, we chose eight of the tastiest museum restaurants from around the world that are raising both the culinary and style stakes...
By: EdenTravels
More from our friends over at TheDailyMeal: