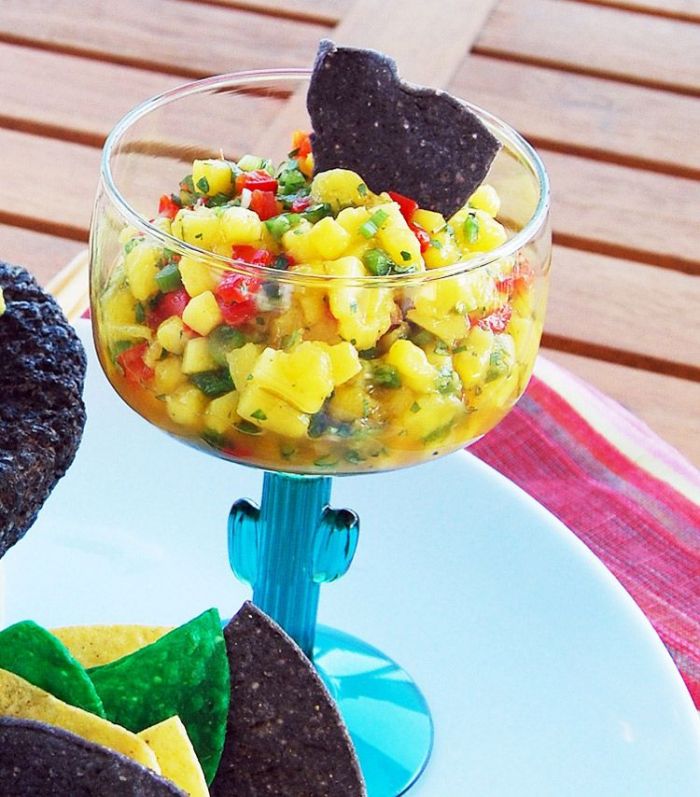 Executive Chef Damian Gilchrist of Ocean Reef Club in Key Largo brings us this tropical mango salsa recipe from Key Largo, Florida. Sweet mangos, spicy jalape?o, fresh lime juice and cilantro add some Mexican flavors to this light and refreshing appetizer.
Ingredients:
2 large Florida grown mangos, finely diced
3 green onions, minced
1 jalape?o chile pepper, seeded, ribs removed, finely diced
2 tablespoons fresh cilantro, finely chopped
1 tablespoon lime juice, freshly squeezed
2 pinches salt
2 pinches black pepper
Instructions:
1. Combine all ingredients in a medium-sized bowl and toss gently.
2. Chill for an hour or serve immediately in a taco, over grilled fish, or eat with yucca or plantain chips.
For more information on Ocean Reef Club, please call 305-367-5874 or visit
OceanReef.com
.