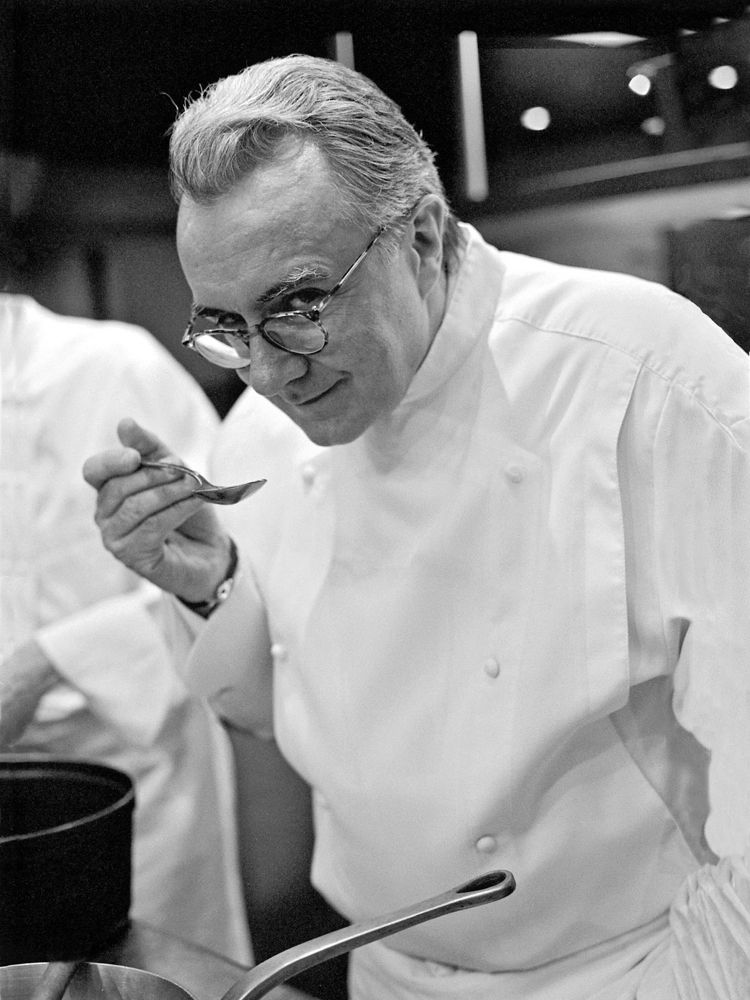 Photo Courtesy of Alain Ducasse
With areas like the Pearl-Qatar, the Middle East is no stranger to
luxury cuisine
and international chefs. With an influx of new restaurants, especially on the growing Pearl island, Chefs Alain Ducasse and Guy Savoy are two of the most recent to announce plans to open new businesses according to
Astaire Magazine
. Both planning to be located in Qatar with an opening date this year, these new restaurants will mark the first venture into the Middle Eastern market for both chefs.
In 2009, the French president awarded Savoy with the officer of the legion honor. He has earned three Michelin stars a year since 2002 and has three restaurants in Paris, and locations in Las Vegas and Singapore. His newest restaurant will be in the Pearl-Qatar, a man-made island community built specifically for the world's most affluent. Filled with luxury cuisine (including a restaurant owned by Celebrity Chef Gordon Ramsay) and fashion houses, the Pearl-Qatar sets the tone for the talented chef's new project.
"Qatar was a natural choice for my next restaurant and my first in the Middle East. The country is booming and fast developing into the most happening destination in the region and I'm truly delighted to be here," Savoy told
Gulf Times
.
The news source also reports that the restaurant will have similar cuisine offerings as his first restaurant in Paris, which features a set menu with foods like grilled sea bass with sweet spices, artichoke and black truffle soup, and iced poached oysters, costing diners $441. Once underway, the menu has plans to evolve to include cuisine inspired by the local culture and produce. While no specific date has been announced yet, the restaurant does have plans to open by the end of the year.
World-renowned Ducasse, who has some Michelin stars of his own, has restaurants all over the world, including New York, Russia, Paris, London, Hong Kong, Tokyo, Las Vegas, Monaco, and Mauritius. Not as much is known about the French chef's newest venture, but according to
Hotelier Middle East
it was originally slated to open in September but has since been pushed back to an unknown release date. However, a spokesperson for Ducasse did say it would open in Doha before the year ends. While we may not know when it will open, we do know where. The restaurant will be located in the beautiful Museum of Islamic Art (which was designed by Chinese-American architect I. M. Pei) and will mark the museum's first fine dining offering, previously only having a small coffee shop.
(Photo Courtesy of Guy Savoy Caesars Palace)
(Photo Courtesy of Qatar Museums Authority)