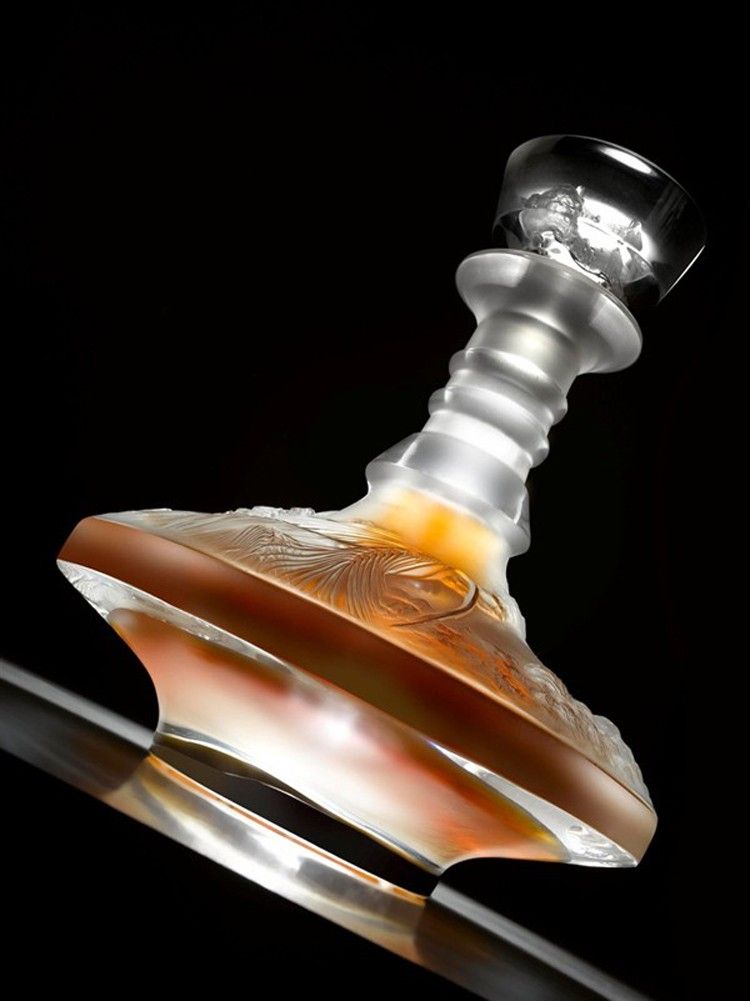 Photo Courtesy of Lalique
This is, without a doubt, a golden age for
scotch lovers
, with more distilleries producing finer malts than ever before. The Macallan is surely high up on that list, decorated and favored as it is among critics and consumers alike. But with that level of excellence comes soaring prices, as this latest world record reflects.
At Sotheby's auction in New York, a rare bottle of 64-year-old Macallan single malt in an intricate Cire Perdue crystal decanter made by
Lalique
sold for a whopping $460,000. But lest you chalk the nearly half-million-dollar sale price to gluttony run amok, first consider that the auction was for a charitable cause. 100% of the proceeds benefit charity:water, a foundation that brings drinking water to parts of the world that are without. The record sale brought Macallan and Lalique one huge step closer to its aim of raising $600,000 for the cause.