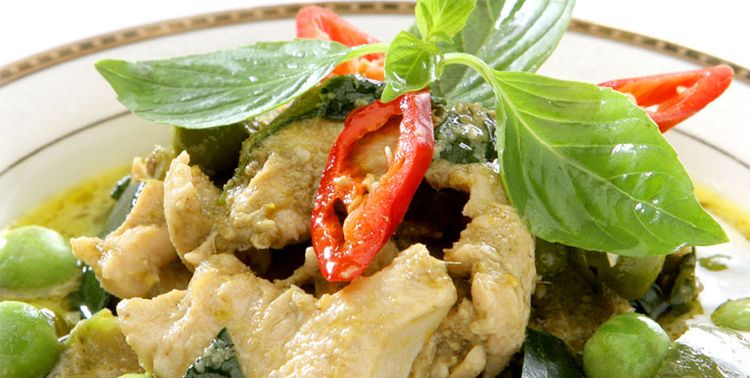 Photo Courtesy of Thai Select
The Royal Thai Government bestowed the "Thai Select" award upon 11 New York metro area restaurants at a ceremony in Manhattan to commemorate the inaugural Thai Restaurant Week, September 21-28, 2012. Because Thai Restaurant Week coincided with the United Nations Conferences, the restaurateurs had the extra-special honor of receiving their award from Her Excellency Prime Minister Yinluck Shinawatra, who made a special appearance at the official Thai Restaurant Week launch party on September 24th. The American foodies in attendance also had the honor of learning what "Thai Select" actually means.
The event, sponsored by the Thai Trade Center New York and the Tourism Authority of Thailand, answered some questions that are often on American foodies' minds: In the Thai-food-loving states, out of all the Thai restaurants on offer, are some quantifiably better than others? Is it more than a matter of personal taste and guesswork, but an issue that's been answered by an authority? And is that authority somehow more knowledgeable than Yelp or Zagat? The answer is "Yes," and for most of us, that's news.
Thai Select is the ultimate demarcation of authenticity, as determined by the Thailand Department of Export Promotion (DEP). In order to receive the award, a restaurant must apply at their local Thailand Trade Office, undergo an assessment from the DEP (which includes an anonymous visit from a Thailand Trade Office representative), and be approved by a special committee and ultimately certified by the Director-General of the DEP. Restaurants need to renew their Thai Select Status every three years.
While the Thai Trade Center specifically states that Thai Select status is only a guarantee of authenticity (60% of dishes must be authentic in their ingredients and preparation), there is an even higher category, Thai Select Premium, which also indicates superior service, premium quality and traditional Thai décor. In order to be eligible for either demarcation, restaurants must have been in operation for six months. Chefs must either be Thai native, have completed a Thai culinary training course from an accredited institution, or be able to prove two years' experience studying and practicing Thai cooking in an establishment approved by the DEP committee.
Since Thai restaurants are mostly assumed to exist within that casual-dining no-mans-land where the only certification one can hope for is an A from the Department of Health, Thai Select is a happy revelation. There are currently 491 Thai Select restaurants in North America—all indexed and searchable on
ThaiSelectUSA.com
. This includes not only the 50 states, but Mexico and Toronto (though, oddly, nowhere else in Canada according to the "search by region" dropdown menu. The site not only sorts by Thai Select Premium or regular Thai Select, but also cross-references with Zagat rankings or Michelin Stars where applicable. It's an imperfect tool--as of this post, the "sort by state" dropdown wasn't functioning—but for all the Americans obsessed with finding the best/most unspoiled Thai gem in every city they frequent, it's an unparalleled resource sure to offer many fine culinary discoveries.