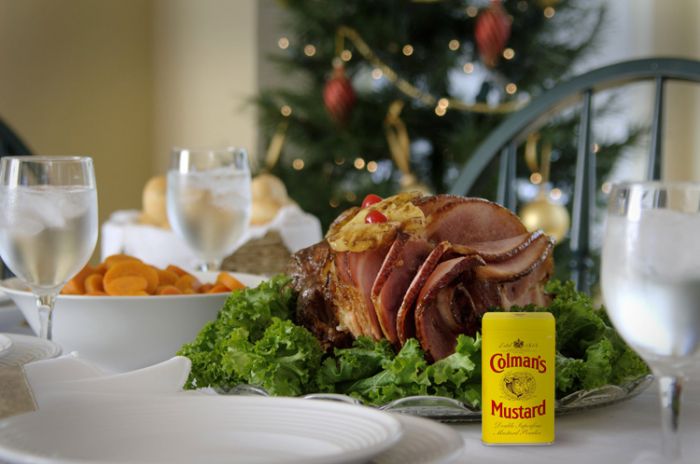 Photo Courtesy of Colman's
Thanksgiving is right around the corner, and while it's a great time to spend with family and friends, it can always be a bit stressful if you're responsible for preparing the feast. While some dishes are tried and true, like mashed potatoes and turkey, there are times when you want to mix it up and present a new taste to the table. One way to do that is with
Colman's Mustard
, which brightens the flavor of nearly anything it's combined with.
While mustard makes many people to think of hotdogs and hamburgers, Colman's isn't that type of mustard. Instead of overpowering the meal, this mustard acts as a flavorful seasoning that can easily be used at home. It's so good it was even given the Royal Warrant by Queen Victoria back in 1866. Adding some Colman's is also a great way to add taste without having to add extra calories, which is something a lot of people worry over during the holidays. With only ten calories per teaspoon, this is a spicy addition that you don't have to fret over.
Here's two easy recipes that utilize this zesty mustard: Colman's Sweet Potato & Mash and Baked Holiday Ham with Simple Peach Mustard Glaze.
Colman's Sweet Potato & Mash
Serves:
8
Ingredients:
4 large sweet potatoes
8 fl oz half and half or full cream
6 level teaspoons of Colman's Prepared Mustard
Juice of 2 Lemons
Preparation:
Peel the sweet potatoes and cut them into large cubes. Boil them for 15 minutes in salted water until they are just tender but not soft.
Drain, and transfer to a blender and add the cream. Blend for about 30 seconds until you have a smooth mixture.
Return the potatoes to the pan and stir in the Colman's Mustard, warm through and add the lemon juice.
*Source: Paul Hartley's
"The Colman's Mustard Cookbook"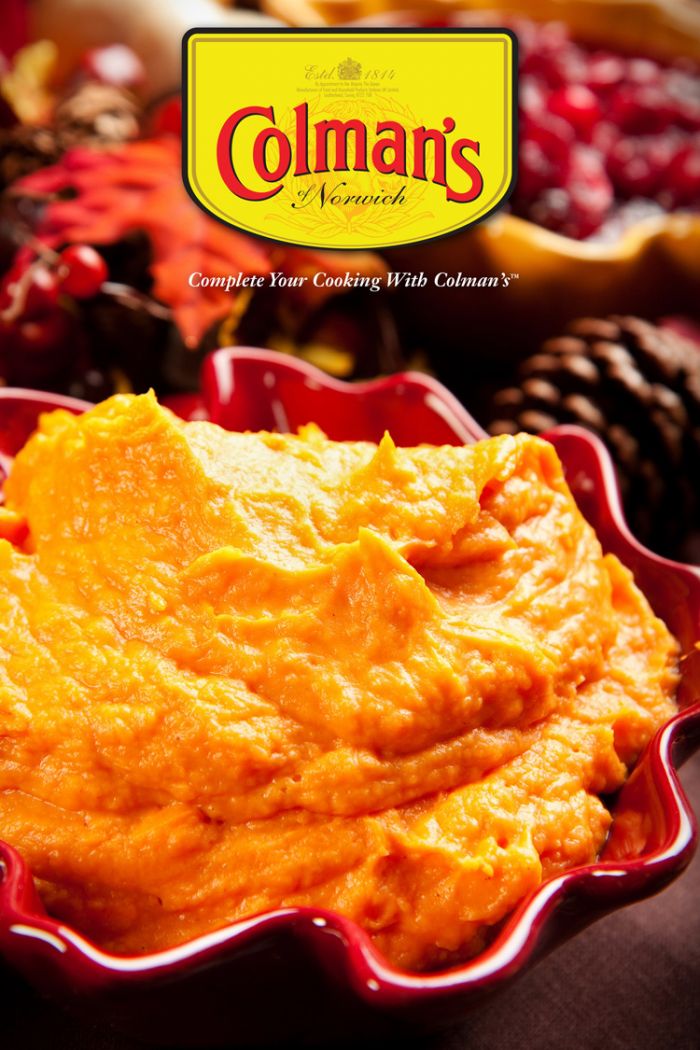 Baked Holiday Ham with Simple Peach Mustard Glaze
Serves:
8
Ingredients:
1 large ham, ready to cook, about 10 to 12 pounds
1 cup peach preserves or peach jam
2 tablespoons Colman's Prepared Mustard
Preparation:
Heat oven to 350°.
Place the ham on the rack, fat side up, in a large baking pan or roasting pan. Score the ham lightly all over with a sharp knife. Add 1 1/2 cups of water to the pan and cover tightly with foil.
Bake the ham for about 18 minutes per pound, or to an internal temperature of 148°. Meanwhile, combine the preserves and Colman's Mustard to make the glaze.
About 20 minutes before the ham is done, brush the ham all over with glaze ingredients.
*Source: About.com