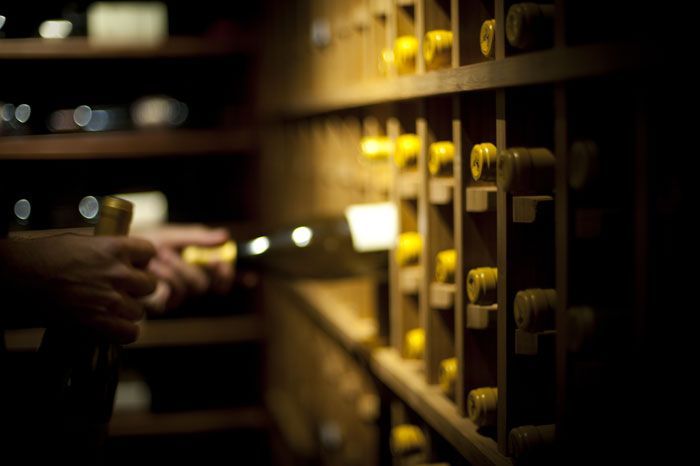 Photo Courtesy of Cellar Advisors
The holiday season is upon us, and while many are busy slaving away in the kitchen concocting a beautiful and tasty family meal, we truly seasoned veterans know that the real mark of a successful feast is not in the food provided, but rather, the adult beverages that accompany it – particularly the wine. However, if your cellar is a hodge-podge of different varieties, years, and tastes, chances of you finding the perfect pairing for your honey glazed ham or roasted turkey are slim to none. That's where the masters at Cellar Advisors come in. These fellow oenophiles know the importance of a properly stocked cellar, and therefore, strive to create a seamless experience in which wine collectors, addicts, and fans alike can easily access their array of bottles, ensuring that that they can actually spend more time enjoying the wine as opposed to searching for it.
In 2003, Marc Lazar began helping customers from his local wine shop with services related to inventory, shipping, packing, purchasing, selling and storing wine. Soon after, Marc realized that there was a need among wine collectors when it came to maintaining their collection so he came up with a way to deliver the goods, ultimately resulting in Cellar Advisors and its dedicated team of experts that travel 12 months per year providing their services for wine lovers.
Cellar Advisors will bring in their skilled team to any down-in-the-dumps cellar, conducting a full makeover with the organizing and unpacking of cluttered boxes. During the process, Cellar Advisors will accumulate wine data on the collection, including critic scores, purchase history, tasting notes and market values, and then upload them to an online database giving each bottle a bar-code label for easy scanning. Upon completion, Cellar Advisors President Marc Lazar will come in to discuss strategy to enhance the collections value as well as taste preference.
This ultimate cellar makeover holiday package begins at $7,000 with a complimentary cellar consultation and is available for purchase now through Dec. 31, 2012.