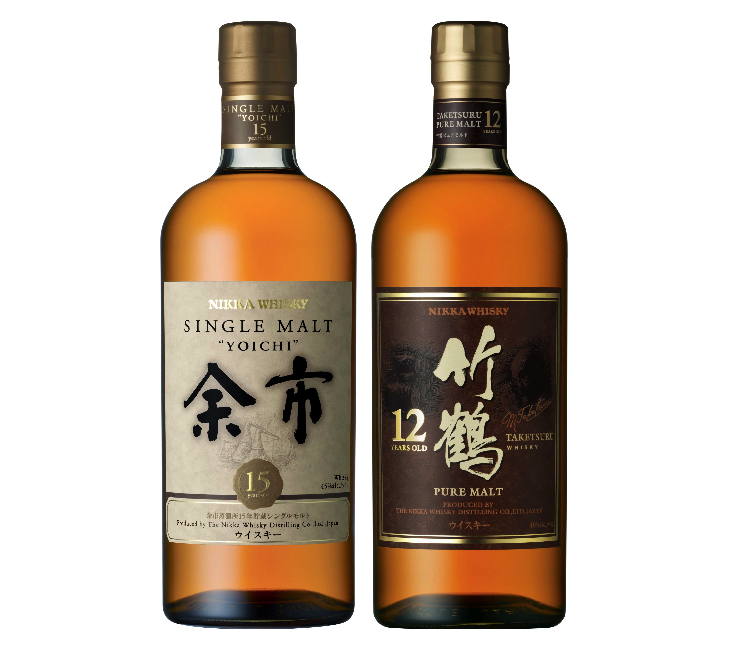 Photo Courtesy of Anchor Distilling Co.
Whisky aficionados have something extra to celebrate this season: the San Francisco-based Anchor Distilling Company is bringing Japan's legendary Nikka whisky to the U.S. for the very first time. Both Nikka's Taketsuru Pure Malt 12-year-old, and the famed Yoichi Single Malt 15-year-old, honored as the World's Best Single Malt Whisky at the World Whiskies Awards in 2008, will now be available here. The honor shocked Scotch whisky enthusiasts at the time and heralded the rise of Japan as a rival producer of world-class malts. The Yoichi Single Malt 15-year-old will have a suggested retail price of $129.99 per bottle, putting it in the league of limited edition single malts from Scotland.
The Yoichi distillery, built in 1934 on the island of Hokkaido, is Nikka's first and Japan's most northern distillery. Masataka Taketsuru, Nikka's founder, known as Father of Japanese Whisky, came from a lineage of sake brewers dating back to 1733 and was the first Japanese student to study whisky making in Scotland. "Nikka produces whiskies of extraordinary quality that compare with the world's finest and in many competitions they have taken top honors," notes David King, President of Anchor Distilling Company. "It is a great privilege to be able to offer these amazing products to discerning American whisky aficionados and purveyors of classic cocktails."
King says he expects Japanese whiskies to be "a much larger part of the spirits landscape in the coming years." Anchor, a privately owned distiller and importer, has built a portfolio of more than 300 specialty products from nearly 20 countries. All are handcrafted, artisanal spirits from multigenerational, family-owned companies much sought after by connoisseurs. Their brands include several single malt whiskies, Hine cognac, San Francisco-made Junipero Gin, Italy's Luxardo liqueur and many others highly prized by boutique spirits enthusiasts and master mixologists.