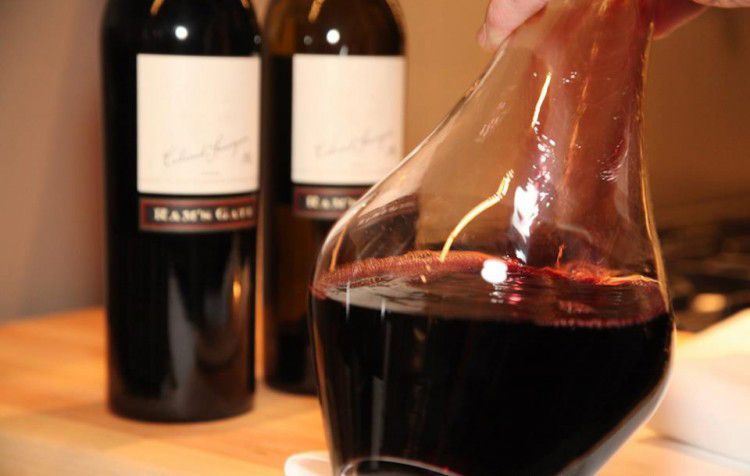 Photo Courtesy of Ram's Gate Winery
Wine. Delivered to your house. Six at a time. Three times a year.
That's exactly what you get when you sign up for what just might be the best gift this holiday season - the entry level "Sip" Membership to Ram's Gate. The cost per shipment is approximately $325 plus tax (delivery and handling is included; total gift cost for the year would be approx. $1,000) and also includes a complimentary wine flight for up to four people each time you visit the Sonoma, California winery. The tiered membership program offers three different levels of access.
You know you need it, so put it on your wish list this holiday season.
However, if you don't want to splurge on a membership, you can still try an individual bottle of wine. The winery offers an exclusive portfolio of estate and single-vineyard wines presented under Red Label and White Label designations. Ram's Gate's Red Label collection showcases several surrounding appellations, while each wine in the White Label collection expresses the single vineyard on which its fruit was raised.
We love the 2010 Bush Crispo Pinot Noir, which was released earlier this year that we paired up with a grilled rib eye steak. This wine starts off with aromas of poached plum, dove weed, bay, eucalyptus, sage, hibiscus and clove. The wine itself abounds with primary flavors from black cherry and hints of fresh ginger and cocoa nib.
Thinking of grilling up some halibut instead? Order up a bottle of 2010 Chardonnay 'White Label – Sangiacomo Green Acres Vineyard', which was also released earlier this year. This uniquely sophisticated oaky white wine has aromas of yellow mustard flowers, grapefruit, honeydew melon, juicy figs, ripe yellow Mirabelle plum, toasted rice-jasmine tea and a hint of lemon oil, finishing off with flavors of hazelnut, nutmeg and cardamom spice.
Wines range in price from $22 to $68 per bottle.