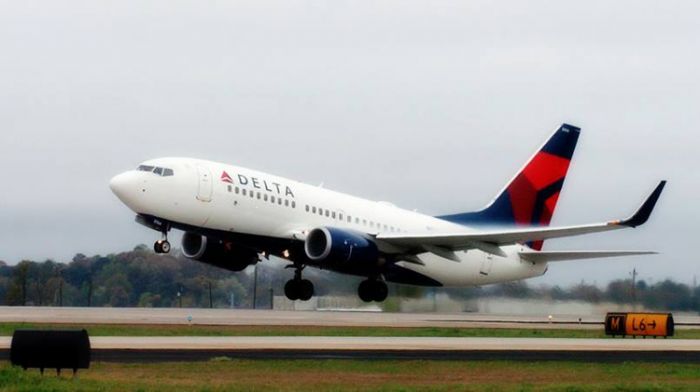 Photo Courtesy of Delta
Delta Air Lines and Food & Wine are partnering to create an original culinary competition video series titled "The Cabin Pressure Cook Off" to find its newest chef. The winning chef of the competition will consult with Delta on menus for flights departing from Atlanta. Four previous winners of Food & Wine's Best New Chefs (Hugh Acheson, Linton Hopkins, Kelly English, and George Mendes) will participate in the newly created video series.
 "We have been very focused on culinary design and the manner in which we provide more than 110,000 sophisticated, tasty meals each day on our flights around the world," said Joanne Smith, Delta's senior VP of in-flight service. "No one knows great chefs like Food & Wine and we look forward to welcoming another chef of this caliber to our renowned culinary team."
The four-episode competition (which will coincide with the 25th anniversary of Food & Wine's Best New Chefs awards) will launch in October and air on Delta's in-flight entertainment, as well as the airline and the magazine's official sites. The winning chef will join Delta's culinary team, which includes consulting Chef Michelle Bernstein, Michael Chiarello, and master sommelier Andrea Robinson.
"Delta's passion and commitment to work with top epicurean talent and deliver the best customer service makes this an exciting partnership for us," said Food & Wine's Senior VP and Publisher Christina Grdovic. "We're thrilled to collaborate with them on extending the Best New Chefs platform and to bring our brand of culinary expertise to the Delta audience."
The culinary challenge will be taking place at The Institute of Culinary Education in New York and will be hosted by Jackie Tranchida. Robinson and Chef Bernstein will be on hand to judge the contest, along with Union Square hospitality executives, David Swinghamer, Mark Maynard, and Christina Grdovic, publisher of Food & Wine.