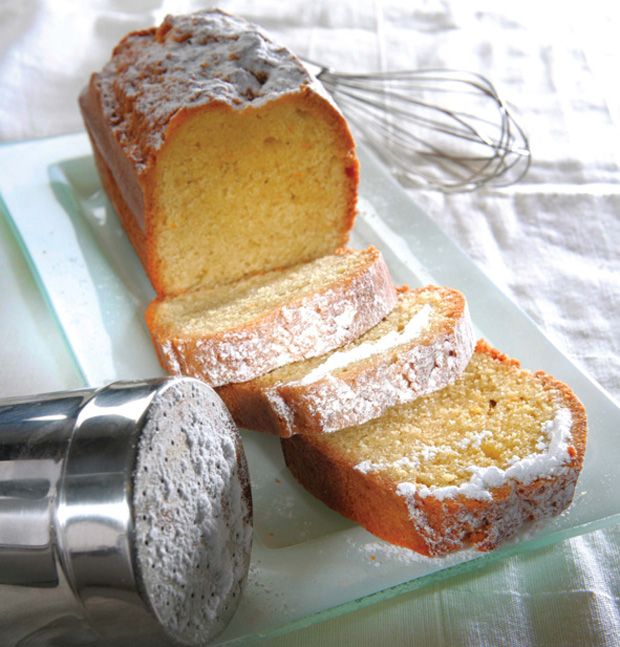 Photo Courtesy of Cat Cora
If you enjoyed the unique olive oil recipes for
baked pears
and wet chocolate cake that we shared recently, you should definitely add this new recipe for almond cake to your cookbook. Utilizing orange zest and — you guessed it — olive oil,
Cat Cora's Kitchen
by Gaea dreamt this cake up for anyone looking to experiment in the kitchen. With very few ingredients and directions, you can have this almond dessert whipped up in no time.
Yield:
6 servings
Prep Time:
20 minutes
Cook Time:
60 minutes
Ingredients:
3/4 cup Cat Cora's Kitchen DOP Sitia (Kalamata) extra virgin olive oil
1 1/4 cups powdered sugar
3 eggs
1 1/2 cups all-purpose flour
1 teaspoon baking powder
7 ounces finely ground almonds
Zest of one orange
Directions:
Preheat oven to 350F.
Beat oil, sugar and eggs in a bowl with a wire whisk until light.
Combine flour with baking powder, ground almonds and orange zest. Add to oil and sugar mixture, stirring in gently.
Spread mixture in a greased rectangular pan (22 x11 cm or 8.65 x 4.35 inches) and bake for 50 minutes.
Lower heat to 330F and continue baking for ten minutes more.
Test cake in the center for dryness. If still moist, allow to bake a little longer.
Cool cake, remove from pan and dust with powdered sugar.