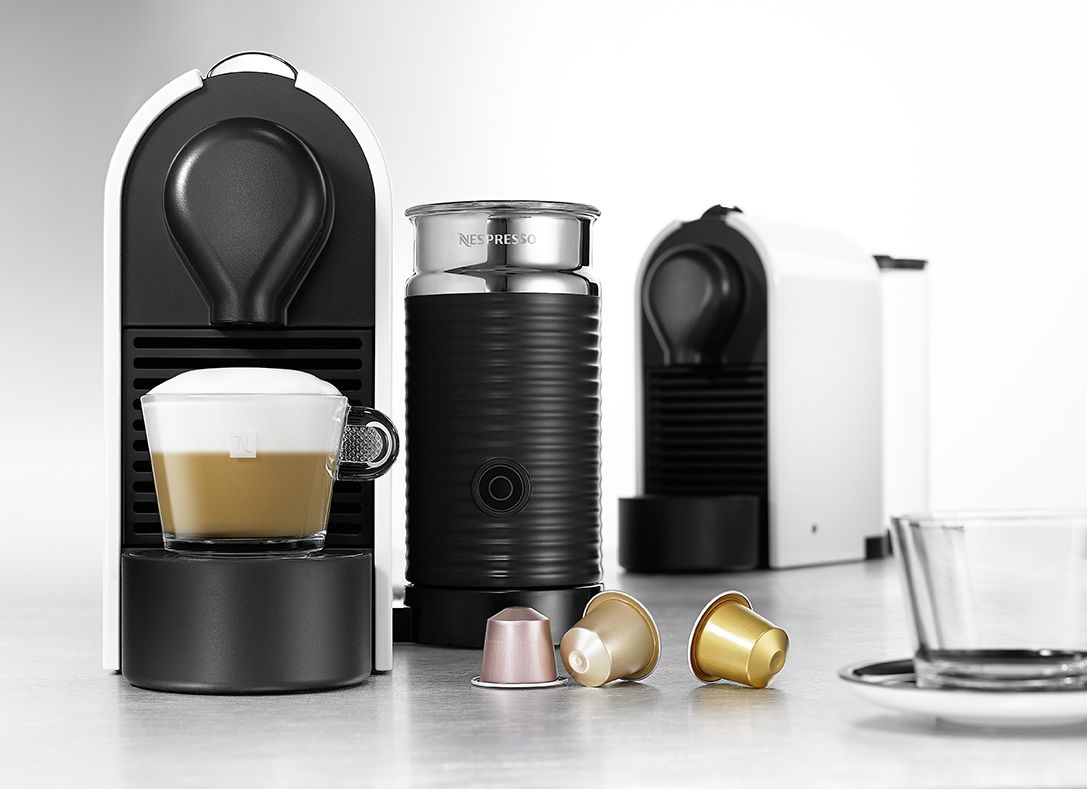 Courtesy of Nespresso
Over a decade into the 21st Century and coffee makers just keep getting cooler and cooler. One of the latest machines to hit the market this year, the UMilk is the most compact machine Nespresso offers that includes an attached Aeroccino. What's great about the machine is that it is everything in one little space-saving package. The little espresso maker will take up 4.5 x 9.8 x 14.5 inches on your counter, even with the built-in Aeroccino, to whip up frothy delicious milk and more (for some especially decadent drinks, try topping a cup with fluffy flavored soy or almond milks like Bolthouse's Protein Plus Vanilla). Very yummy.
Intuitively designed, the UMilk looks slick, with an interface that uses only three buttons and the dispenser itself for programming. For basic use, drop in your capsule of choice, make sure you have chosen a ristretto, espresso or lungo pour (if it's easier think of these as short, medium and long pours) and turn the little counter barista on by just closing the dispenser lid. Once you have figured out which settings suit you, the Nespresso machine will automatically default to your preference the next time it wakes up.
Attached to the U, an Aeroccino milk frother whirs and spins for about the same amount of time it takes to brew a cup of Nespresso coffee. Also easy to use, one button is all that you need to operate the little device, just remember to either or press for hot or hold for cold, depending on what you need.
Personally, I have grown to love the simplicity of Nespresso products. Coffee at home has never been so enjoyable and easy to make. I have now owned a U machine for the majority of 2013 and am happy to report that it has totally changed the way I think about and experience coffee...and it's great! If you were hoping for a shiny new 21st century coffee maker for 2014, this is probably the best one out there for all-purpose use. After buying up half the mall for everyone else these past few weeks, perhaps a little gift for you is in order.