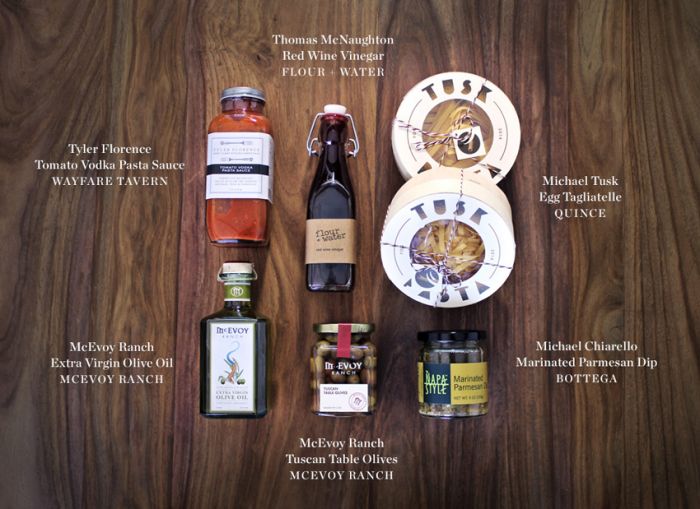 Photo Courtesy of IfOnly
Mother's Day is Sunday and that means if you haven't bought a gift yet, you may have a hard time finding something in such short notice. Grabbing a last minute gift card is a decent option, but you know your mom is going to read between the lines — i.e. you fail at giving gifts and were never her favorite child. Don't let your little brother win the Mother's Day war (if you think this doesn't exist, you're naïve or an only child). IfOnly has tons of neat collection offerings that you can snatch up, like their Ultimate Pantry Collection that's full of handpicked selections from the country's best chefs. The curated bundle includes flour+water Red Wine Vinegar, June Taylor Artisanal Syrup and Candied Seasonal Fruit Peels, McEvoy Ranch Extra Virgin Olive Oil and Tuscan Table Olives, Tyler Florence Tomato Vodka Sauce, and Momofuku Milk Bar Crack Pie and Compost Cookie Mix. Sure, your mom probably won't have it in her hands come Sunday, but she'll be too excited for what's to come to care.
Plus, IfOnly donates a portion of each sale to a charity and in this case, it's Alex's Lemonade Stand, a foundation for childhood cancer research.
OWN IT | $200