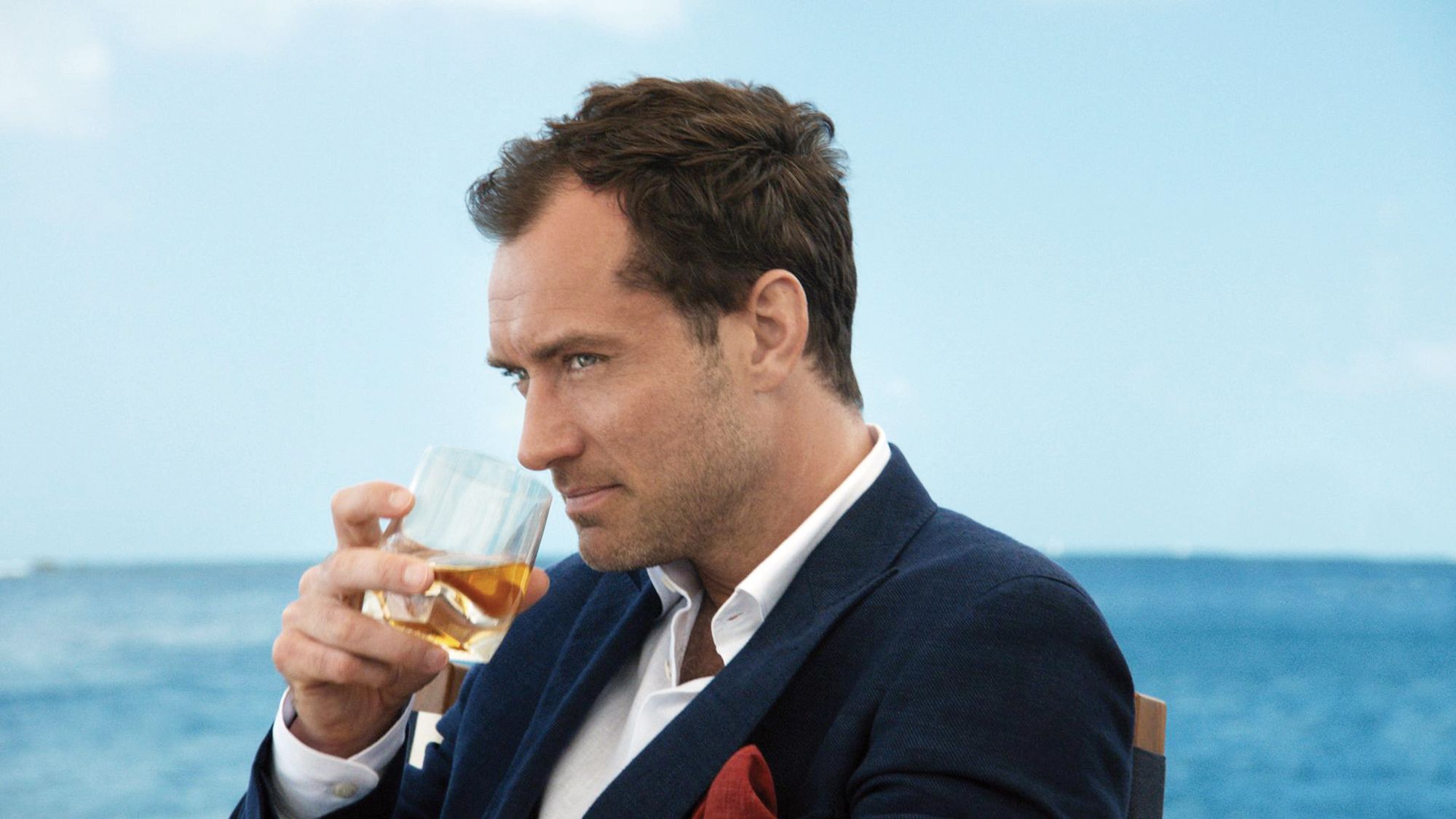 Photos Courtesy of Johnnie Walker
Johnnie Walker Blue Label announced their upcoming short film starring Jude Law, The Gentleman's Wager, by releasing a teaser clip. Directed by Jake Scott and also starring Giancarlo Giannini (Casino Royale, Quantum of Solace), the film follows a wager between "two men striving for personal progress through the quest for a truly rare experience." We're not really sure what that means, but obviously the duo will be drinking blended Scotch whiskey and if the video below is anything to go by, there will be dancing.
"The film is about improvement and progress and this is something I try to do in my work and life. I had to learn new skills through the shooting of this film, that combined with the places we visited and shot in, alongside working with Jake and Giancarlo too, made it a truly rare experience," says Law.
The short film shows Law and Giannini sailing through the British Virgin Islands in the Caribbean, when Law's characters decides he wants to buy the boat they're on. When Giannini affirms that it's not for sale, Law explains that he doesn't want to buy the vessel, he wants to win it…with a dance.
Fair play Johnnie Walker, we'll be awaiting the full release of The Gentleman's Wager on July 30.