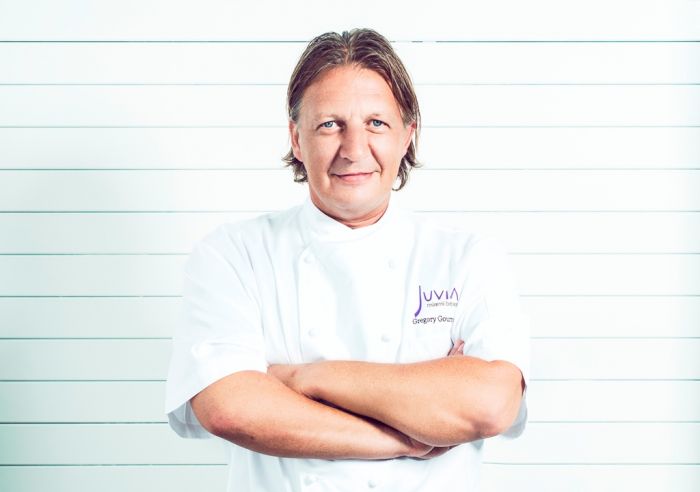 Photos Credit: Chef Gregory Gourreau
Chef Gregory Gourreau is all about the details. Beyond just creating visually spectacular dishes, Chef Gourreau combines bold, delightfully surprising flavors that play well together in his desserts. He is a true-bred French pastry chef, and as the Executive Pastry Chef at Juvia and Sushi Garage, his inspired creations are found at some of Miami's best haute eateries.
His mantra is simple: don't forget about your sweet tooth. And, whether seeking velvety chocolate, tart and fruity flavors, or full-flavored ice creams, Chef Gregory Gourreau has it all, sometimes all in the same dish! We caught up with the chef to hear more about his background and philosophy on the sweeter side of life.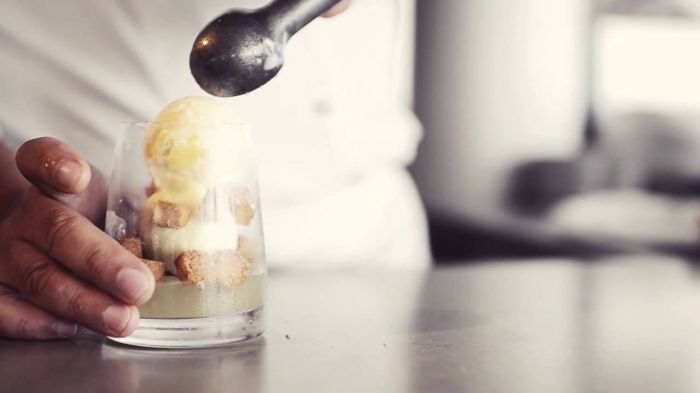 JustLuxe: Tell us about your background and how you got started being a pastry chef.
Chef Gregory Gourreau: I began my career as a chocolatier at Lenotre in Paris, France and pastry chef at Restaurant La Villa Carnot in Bordeaux, France in the late 1980s. In 1994, I moved to New York to work with Daniel Boulud as pastry sous chef at Restaurant Daniel. After three years there, I moved west to create desserts and showpieces as pastry chef at the Ritz-Carlton San Francisco and at the St. Regis in Dana Point, California.

JL: What is the inspiration behind your dessert creations?
CGG: When creating new desserts, I look for what's in season, freshest ingredients and produce. For example, in the Saffron Poached Pear dessert, the peppery flavor of basil and sweetness of pear, when combined, complement each other. I use all my resources to source the best possible quality produce and ingredients when creating new desserts. I also believe that the integrity of finding ingredients plays just as important of a role as putting the dessert together.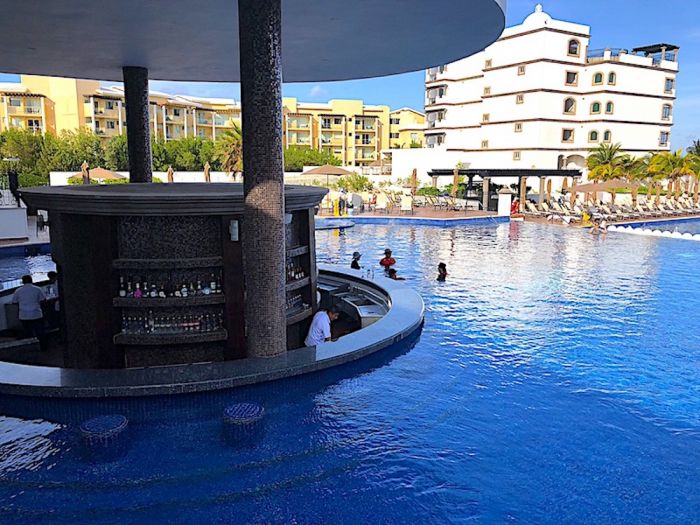 JL: What are you favorite types of ingredients to work with?
CGG: I enjoy marrying fresh seasonal fruits with the best quality chocolate from around the world. When creating my desserts, there's no better way to enjoy fruit than accompanied by chocolate!
JL: What do you think is the most important thing for pastry and dessert chefs to remember?
CGG: The groundwork for being a successful pastry chef is passion, discipline and timing.
JL: What do you say to restaurant-goers who often skip dessert?
CGG: Don't forget about your sweet tooth and always leave room for dessert!